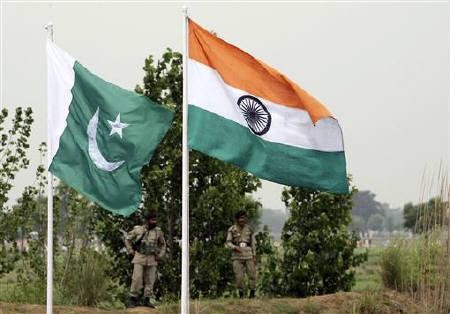 The Foreign Secretaries of India and Pakistan began their second day of talks on Thursday, with the main focus directed at LeT terrorist Abu Jundal, who is currently placed in Indian police custody.
Indian foreign secretary Ranjan Mathai and his Pakistani counterpart Jalil Abbas Jilani agreed for a joint probe into the allegations made by Jundal, who is a key suspect in the 26/11 Mumbai attacks.
"The issue was extensively discussed and I assured him (Mathai) that (if) the evidence will be shared with us. We will investigate into the matter," Mathai said in a press statement.
During the meeting, India clearly told Pakistan that the need to bring perpetrators of the attacks to justice will be deemed as the "biggest confidence-building measure of all", Indian news agency Press Trust of India said.
With regards to terror activities, Jilani denied the role of any 'state actors' alleged to be involved in the 2008 Mumbai carnage that killed 166 people.
"We reject any insinuation against any state agencies of Pakistan in any terror attack in India," Jilani said in a statement.
His statement was in response to home minister P Chidambaram's statement that Jundal clearly indicated that the attacks were executed via Pakistan state support.
Meanwhile, Jundal will be presented in Delhi's Tees Hazari Court on Thursday. The Delhi police's Special Cell is hoping to secure an extension of his custody by at least 15 days. Since his arrest on June 22, the 31-year-old confessed his role in coordinating the attacks and of a Pakistan "control room" that helped in executing the 2008 bombings.
Thursday's meeting, which took place at the Hyderabad House in New Delhi, also involved discussions on peace and security, trade, confidence-building measures (CBMs), progress on friendly ties, and the current situation in Jammu and Kashmir.
Both foreign secretaries will convene a meeting on July 19 in Islamabad to recommend steps for strengthening and streamlining and effectively implementing the existing trade and travel arrangements and propose modalities for introducing additional cross LoC CBMs.