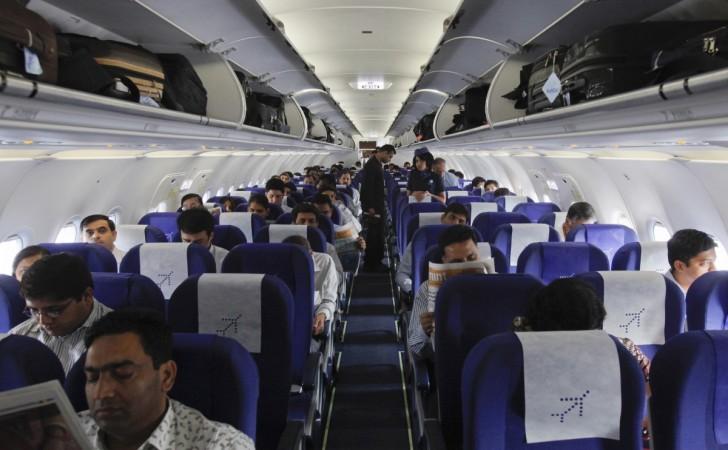 Interglobe Aviation, which owns budget carrier IndiGo, gained more than 4 percent on the Bombay Stock Exchange (BSE) on Wednesday in response to an analyst upgrading the stock, indicating high upside from its current price.
Interglobe Aviation opened higher at Rs. 844 from its Tuesday closing of Rs. 828 and reached an intraday high of Rs. 868, or 4.22 percent, before losing partially to trade at Rs. 859.25 (up 3.66 percent) at around 12.20 p.m.
Citi had upgraded the Interglobe Aviation stock price to Rs. 1,100, translating into a potential for significant gains from its prevailing price, according to a report on news channel CNBC-TV18.
The channel quoted the brokerage as saying that concerns over the delay in getting delivery of A320neos were "unwarranted".
Interglobe Aviation had reported a 7.4 percent fall in net profit for the June quarter (Q1) to Rs. 591.77 crore from Rs. 638.89 crore in the corresponding period last year. Total income rose 9.7 percent to Rs. 4,741.5 crore on the back of a 47 percent rise in other income during Q1.
"We have posted yet another profitable quarter. However, profitability was lower than last year, primarily because of competitive fare pressures," Aditya Ghosh, president and whole-time director, said in a statement on Aug. 1.
The company had a fleet of 109 aircraft as on June 30, 2016, with the average fleet age being 4.8 years.
With a market share of about 38 percent, Indigo Airlines is the largest player in the civil aviation space in terms of passengers carried. During the June quarter, the company flew 94.27 lakh passengers within India, according to statistics provided by the regulator, the Directorate General of Civil Aviation (DGCA).
India is the fastest-growing civil aviation market in the world. Other carriers operating in India include listed entities Jet Airways and SpiceJet, and unlisted firms Go Air, AirAsia India, Vistara, and state-run Air India, besides other smaller carriers.
Share prices of SpiceJet were trading almost flat at Rs. 61.10 and those of Jet Airways at Rs. 547.55, up 1.40 percent.
The Sensex was marginally up at 28,082. Top gainers were Coal India, Hero Motocorp and Tata Steel.