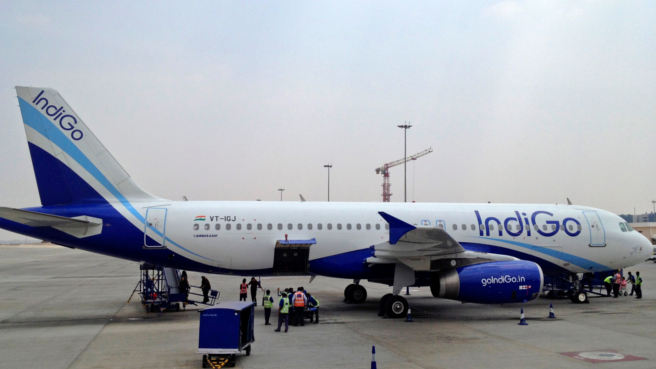 While other airline brands are cautious keeping in view the losses they faced last year, IndiGo, a low-cost carrier is expected to increase its capacity in this fiscal year.
For this purpose, the brand is likely to order a fleet of around 200 aircrafts at the Farnborough Air Show, an international aerospace exhibition scheduled for next month, reported Firstbiz.
According to Center for Asia Pacific (CAPA), which is the centre for aviation, IndiGo may replace those aircrafts whose leases are going to expire with new ones. Additionally it might also make an Initial Public Offering (IPO) of upto $400 million this fiscal. IndiGo is going to receive six aircrafts by March 2015.
As per the CAPA report, Tata-SIA and Air Costa may place order of up to 18-20 aircrafts, and Air India is likely to purchase two-four Dreamliners. Jet Airways will take seven Boeing 737 aircraft to expand coordination with Eihad Airways on international routes.
In March 2012, the then Civil Aviation minister Ajit Singh confirmed that except IndiGo, all other airlines have been incurring losses. IndiGo emerged on top in the aviation market with its constant low-fares, high growth rates and much appreciated on-time performance.
A report by CAPA also gave an insight to the market share growth of all the airlines, with Go Air at 6.5 percent, JetLite at 7.8 percent, Spice Jet at 15.9 percent, Air India at 16.8 percent, IndiGo at 21.3 percent, and Jet Airways at 22 percent
CAPA said IndiGo is expected to continue its on-going growth and remain the market's leading airline, according to The Economic Times. Even in 2012-13, IndiGo announced a profit of ₹787 crore and is expected to continue to record positive figures this year too.
"The structural viability of airline business models will continue to face pressures with costs expecting to increase and yields likely to remain soft with new entrants coming into the market," ET cited a report by Sydney-based aviation think-tank CAPA. The report also suggested that domestic carriers are likely to incur $ 1.3-1.4 billion losses in FY15.