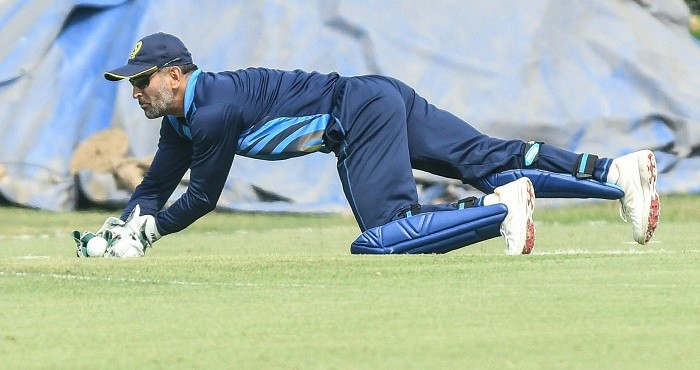 MS Dhoni is no longer the captain of the Indian team in any format of the game, but the Jharkhand player is still a key member of the ODI and T20 squad, as was witnessed against New Zealand and England. It remains to be seen if Dhoni will feature in the 2019 ICC World Cup, which will be hosted by England.
MS Dhoni is the reason why Saurabh Tiwary was booed in Vijay Hazare trophy
There have been hints and suggestions that Dhoni could well play in the World Cup, but Ashish Nehra believes that the former captain may not be thinking too much about it now.
Nehra, who plays the senior pacers role for India in the T20 format, has ruled himself out even if he gets a chance in the 2019 ICC World Cup due to his current age of 37. Dhoni is 35 years presently, and Nehra believes that the two play a senior role in the team.
"2019 is too far away and I can't play that far at my age even though I never planned when I was young. Even MS Dhoni who is two years younger to me may not be thinking that far ahead," Press Trust of India quoted Nehra as saying.
"Me and MS are two guys from different age groups. Our job is to bring a sense of calmness, our experience in this team."
Dhoni is a very mature cricketer and knows when to walk out of the game. Nobody needs to tell him when and why. If he feels his time is up, he will do so, as was witnessed when he quit Test cricket in the middle of the series in Australia in December 2004.
However, by the looks of things, Dhoni, who decided to retire from Test cricket due to "the strain of playing all formats", is enjoying his cricket. And now, after having given up captaincy in the limited overs format, Dhoni is under no pressure, and his cricket career might have been lengthened too. Among all the players in the India team, he is still one of the fittest players, and his presence in the World Cup team will help Virat Kohli and co as well.