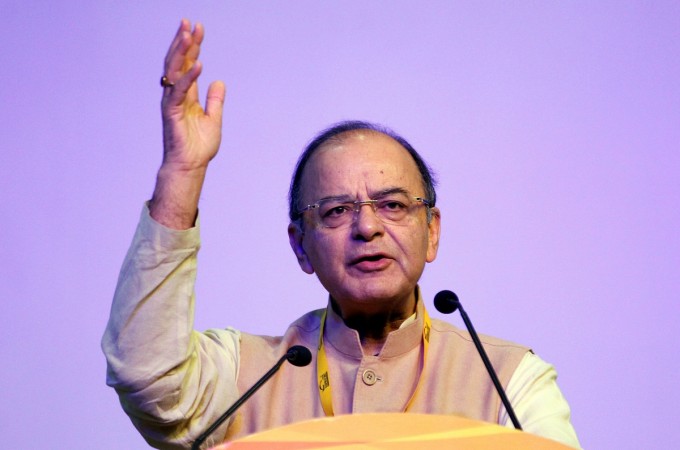 Finance Minister Arun Jaitley on Friday said with confidence that the upward movement of the global economy would also help the Indian economy grow at the "new normal" growth rate of 7-8 percent.
The International Monetary Fund (IMF), in its latest report, raised its forecast for global growth to 3.6 percent this year and 3.7 percent next year, an acceleration from the 3.2 percent growth recorded in 2016.
According to the economists the global economy has gained momentum due to more accommodative monetary and fiscal policies.
Although low inflation in the United States remains a concern, the US business investment is picking up after slowing in recent years. China's economy is also expected to grow between 6 and 7 percent in 2018 on continued increase in private consumption and growth in exports.
"The current global acceleration is also notable because it is broad-based — more so than at any time since the start of this decade," said IMF Chief Economist Maurice Obstfeld.
If India too grows at 7-8 percent in 2018 as expected by the government, it might snatch back the title of the fastest-growing major economy in the world.
This tag was taken away as economic growth in India lost momentum after two big reforms — demonetisation and the rollout of the Goods and Services Tax (GST) — spurred confusions among the people and businesses.
Jaitley further said though the structural reforms have temporarily slowed down the economy, they will accelerate growth in the coming years.
Replying to a debate on the second batch of supplementary demands of grants in the Lok Sabha, Jaitley also said the decision to bring petroleum products under the new tax regime will be taken by the GST Council and will boost consumption.
"The Petroleum products inclusion in GST only way for rational fuel prices [sic]," tweeted Petroleum Minister Dharmendra Pradhan as the petroleum prices reached three-year high in September.
"Bringing petroleum products under the GST regime will make the fuels cheaper [sic]," he added.
The GST Council last month slashed tax rates on more than 200 items but kept petroleum products out of the GST. Also a uniform 5 percent tax was prescribed for all restaurants to push the country's growth.
However, major banks and a few credit rating agencies have downgraded their growth forecast for the Indian economy in 2018.
Rating agency CRISIL in its latest report on Friday also lowered its projection of India's economic growth in 2017-18 to 6.8 percent from the 7 percent estimated earlier, on the grounds that the economy has still not shrugged off the effects of the major economic reforms.