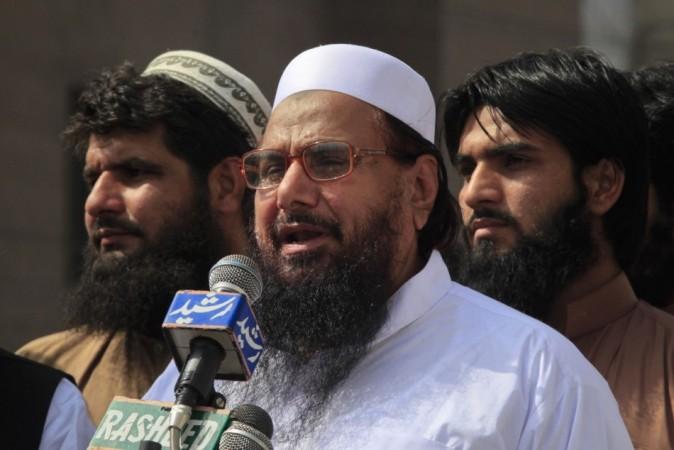 Hafiz Saeed, the alleged mastermind behind the 26/11 Mumbai attacks, has found support in Pakistan High Commissioner to India Abdul Basit, who said the man was 'free to roam' in Pakistan.
Saeed had admittedly orchestrated the deadly 26/11 attacks in 2008, where ten Pakistani terrorists including, Ajmal Kasab landed on a boat and wreaked havoc across Mumbai city targetting places such as Chattrapati Shivaji Terminus, the Taj Hotel, Cafe Leopold and several other places. Over 160 people had died in the attack.
Hafiz Saeed is now on India's most wanted list and has a US bounty of $10 million on his head.
However, he continues to be a free man in Pakistan, a state that has become a haven for terrorists in the recent past.
"Hafiz Saeed is a Pakistani national, so he is free to roam around. He is a free citizen and there is no issue as far as Pakistan is concerned. Courts have already exonerated him. There is no case pending against him," Basit had said on Monday, evoking scathing remarks from the Indian government.
"Our view on Hafiz Saeed is very clear. To us, he is the evil mastermind of the attacks on Mumbai and an accused in an Indian court for killing hundreds on the streets of Mumbai. We have repeatedly told Pakistan that he should be apprehended and taken through normal judicial process," external affairs ministry spokesman Syed Akbaruddin said. "He has never been arrested on account of 26/11. He is free only because he is a Pakistani citizen."
The face-off over Saeed comes just a month after the Modi government had called off secretary-level talks with Pakistan over Basit meeting Kashmir Separatist leaders.