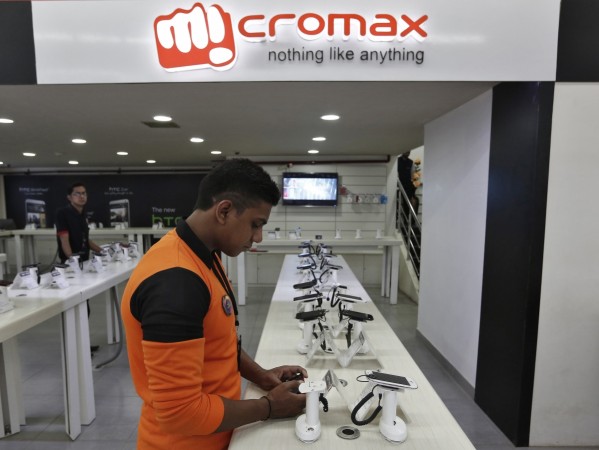 The hype around Micromax has died down of late with not many big releases in the last few months but its handsets are doing well in Russia. A study by Counterpoint Research's Market Monitor service has found that Micromax is the second largest handset brand in Russia, next to Samsung and ahead of iPhone maker Apple Inc.
Handset and smartphone market in Russia grew by 11 percent and 6 percent YoY respectively in first quarter of 2017 with Samsung leading in both segments – 21 percent in handset market and 31 percent in smartphone, according to Counterpoint Research's study.
Also read: Xiaomi Redmi Note 4-rival by Micromax could win your hearts
Interestingly, Indian mobile phone maker Micromax emerged as the second largest handset brand in Russia with a market share of 10 percent. Apple stands in the third position with 8 percent market share, followed by Fly and Huawei with 6 percent each.
"2017 started off on a positive note compared to the same period in 2016, when market was still recovering from the recession that started in late 2014. Although a clear recovery in consumer spending is yet to be seen, the increase in the smartphone market is an indication that consumers are starting to invest in purchasing new smartphones. This also led to new handset vendors targeting the Russia market as part of their global expansion," said Tarun Pathak, Associate Director of Counterpoint, in a statement.
Global brands have 55 percent market share in smartphone segment, followed by Chinese brands with a 26 percent. Samsung and Apple combined enjoy 2/3rd of the smartphone market by value with the former capturing 31 percent and the latter 12 percent. Huawei stands in the third position with 9 percent, while ZTE and Tele2 enjoy 4 percent each.
Research Associate Minakshi Sharma said that "existing Chinese smartphone brands are expanding their operations in Russia by offering competitive specifications at attractive prices." The entry of Xiaomi in the country could make a significant change to the structure of smartphone market.
Russian local smartphone brands grew by almost 101% YoY with manufacturers like Tele2 (26 percent), Digma (24 percent) and Prestigio (13 percent) witnessing a significant YoY growth.