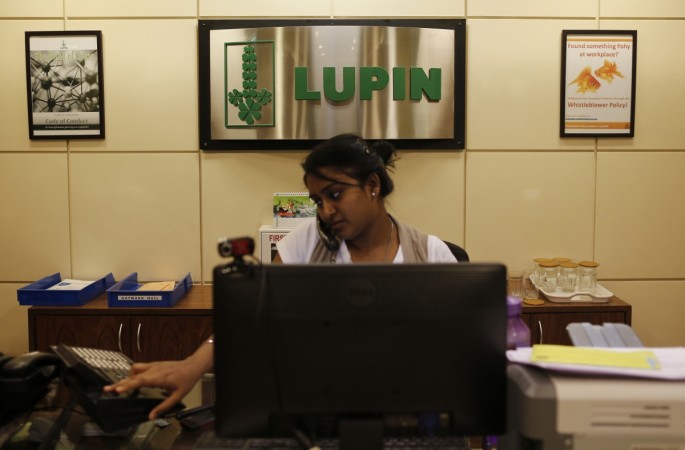 India's drug major Lupin said on Sunday that it is looking to consolidate its branded and specialty business by launching new products, acquisition of brands and buyout of specialty companies in the United States market, which complements its therapy areas.
The U.S. is currently Lupin's biggest market, contributing to 45 percent revenues of the company during 2014-2015. The Mumbai-based pharma company's sales in 2014-2015 touched over $800 million in the U.S., of which its brands business contributed 8 percent.
"The company is committed to strengthening its branded and specialty portfolio by leveraging, developing and launching products from its own pipeline (including Gavis) and through making strategic brand acquisitions or acquiring other specialty companies which compliment our therapy focus," Ramesh Swaminathan, the chief financial officer (CFO) at Lupin, was quoted by the Press Trust of India as saying.
He said that Lupin's focus is on various therapeutic areas, such as paediatrics, women's health, inhalation, dermatology and ophthalmology.
On April 28, Lupin informed the Bombay Stock Exchange (BSE) in a filing, the re-introduction of its brand, Methergine, in the U.S. for the treatment of postpartum hemorrhage (PPH), which is a leading cause of pregnancy-related complications and maternal deaths in the U.S.
"With Methergine, Lupin is making a significant investment to help improve the management of PPH, providing professional medical education, leveraging its specialised sales force to drive better awareness and access to care, and ensuring a more stable supply of this essential medicine," according to the filing.
The Indian drug company markets five brands in the U.S. market, taking a lead among Indian pharma companies in the U.S., especially after the launch of its antibiotic Suprax, which secured exclusive rights in the U.S.
"The Methergine launch is definitely going to have a positive impact on our U.S. revenues. Our specialty and brands business is sure to pick up traction as we add new products to our brands portfolio which will contribute to firming up our profitability. The Methergine launch is one such instance," Swaminathan was quoted by the PTI as saying.
Lupin recently received a warning letter from the United States Food and Drug Administration (USFDA) concerning violations of good manufacturing practices at its plant at Mandideep in Madhya Pradesh.
Lupin is the fifth largest generics player in the U.S., capturing 5.6 percent of the prescription drugs market share, according to the health data services firm, IMS Health.
Meanwhile, the stock of Lupin was trading at Rs. 1,620.0 on BSE at 12.27 p.m on Monday, up by 0.76 percent from its previous close at Rs. 1607.75.