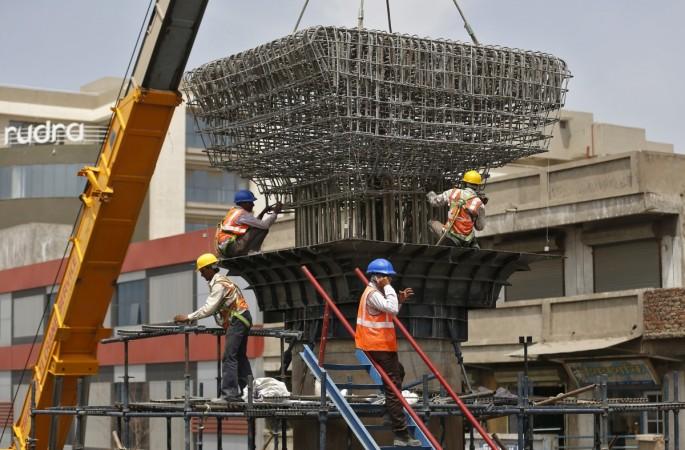 India's National Investment and Infrastructure Fund (NIIF) will get an investment of $ 1 billion from the Abu Dhabi Investment Authority (ADIA), in a bid to raise equity funds for the infrastructure sector in the country. The investment agreement has been signed between NIIF and ADIA.
NIIF is a fund created by the Indian government in 2015, for enhancing infrastructure financing in the country.
This agreement will make ADIA the first institutional investor and a shareholder in the NIIF's Master Fund, Economic Times reported.
Also, at a diplomatic level, Abu Dhabi has now become a strategic partner of the Indian government as the Centre has been making constant efforts to call in for more foreign investors.
Besides ADIA, six more homegrown institutional investors will also join the NIIF Master Fund, namely – HDFC Standard Life Insurance, HDFC Asset Management, Housing Development Finance Corp, ICICI Bank, Kotak Mahindra Old Mutual Life Insurance and Axis Bank.
"This agreement paves the way for creating significant economic impact through investment in commercially viable infrastructure development projects," said Subhash Chandra Garg, Economic Affairs Secretary.
According to a KPMG report, the Indian infrastructure sector is now witnessing a strong inflow of funds from the private institutional investors. Investments have been increasing steadily from about $5.2 billion in 2013 to about $7.1 billion in 2016.
"The year 2017 is on its course to witness highest annual investment in Indian realty in past decade, with about $ 5 billion worth of deals already closed so far. Indian real estate is attracting interest and attention of the global real estate community," said Neeraj Bansal, Partner and Head, ASEAN Corridor, Building, Construction and Real Estate, KPMG in India.
Earlier this month, UAE investors also decided to invest $75-billion in infrastructure for India. UAE investors also showed interest in India's healthcare sector, especially in Tier 1 and Tier 2 cities.
In April, India and the UK announced the launch of a Green Growth Equity Fund, to be set up under the NIIF framework, for green infrastructure projects in India.
However, Finance Minister Arun Jaitley, earlier this year, said the country required investments about $646 billion (Rs 43 lakh crore) in the infrastructure sector over the next five years. About 70 percent of this requirement will be in power, roads and urban infrastructure.
Overall, India needs about $1.5 trillion investment in the infrastructure sector in the coming 10 years.