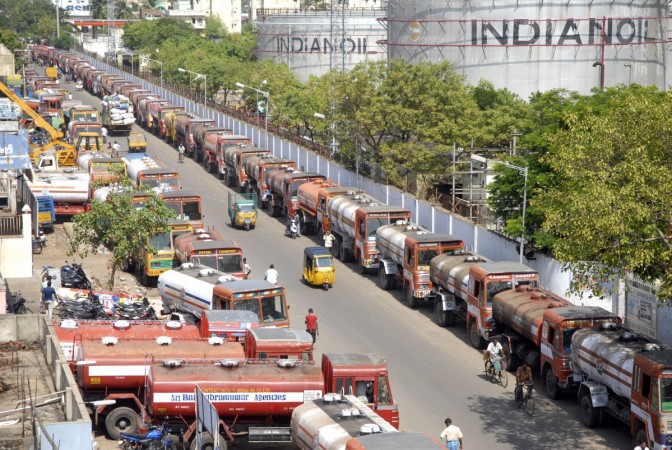 Crude oil prices are sharply rising in the global markets, impacting gains from low prices that net oil importers such as India enjoyed in the past one year. On Monday, crude neared $50 per barrel, prompting a banker to say that happier days are almost over for Asia's third-largest economy.
"As oil touches 50$, India's honeymoon on inflation, current account may be over. Micro needs to improve faster as macro tail winds slow down," Uday Kotak, executive vice-chairman and managing director of Kotak Mahindra Bank, tweeted on Tuesday.
The price was also a new high in the current calendar year, according to a note by a financial services firm.
"Yesterday (Monday), crude rose to the highest level ($48.30 per barrel) of 2016 on expectation that supply disruption could push prices higher. Market participants expect that the crude prices could be supported in the short term after IEA issued a bullish note that shale oil output could drop in June," IFA Global, financial services firm, said in a note on Tuesday.
It added that prices could go up to $56 in the next three to six months.
The international crude oil price of Indian basket was $46.18 per barrel, an increase of 27.92 percent from $36.10 two months ago, an analysis of data published by the Petroleum Planning and Analysis Cell (PPAC) showed.
Such a situation does not augur well for India, which meets 80 percent of its oil requirements through imports, as it has a direct impact on retail inflation.
The country's inflation data of 5.39 percent for April, up from 4.83 percent in the previous month, could worsen if the uptrend in global crude oil prices continued.
Weak crude oil prices enabled India to save about $48 billion in oil imports during 2015-16. The country's provisional oil import bill was $64.4 billion during the year, down from $112.74 billion in the previous financial year ended March 31, 2015, according to the PPAC, a body under the Indian ministry of petroleum and natural gas.
It also aided India to improve its current account deficit, notwithstanding the cascading effect of weak oil prices on economies that import goods from India.