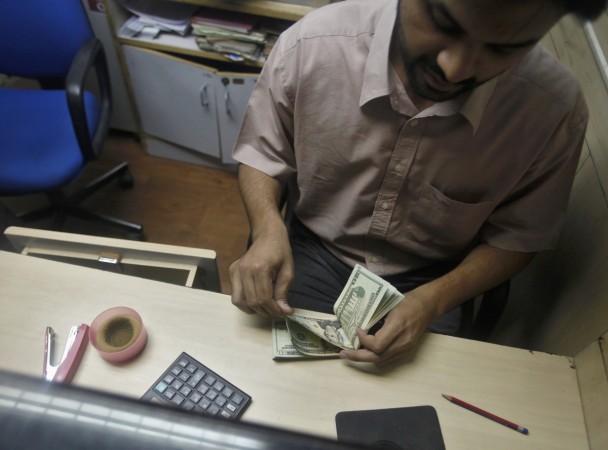 After scaling a record high of $371 billion in the week ended September 9, India's foreign exchange reserves fell $1.67 billion to $369.6 billion as of September 16. The drop was mainly due to foreign currency assets (FCAs) declining $1.67 billion, according to Reserve Bank of India (RBI) data.
FCAs constitute the biggest component of India's foreign exchange reserves. Gold reserves remained unchanged at $21.64 billion, according to the RBI weekly statistical supplement released on Friday.
The Indian rupee had ended at 66.98 to the US dollar on September 16 from 66.92 at the beginning of the week. The BSE Sensex closed with a gain of 186 points at 28,599 last Friday.
The $3.5 billion spike in the week ended September 9 was marked by heavy FII buying in the debt segment, with local currency bonds worth $932 million lapped up by foreign investors, according to a Bloomberg report.
FIIs were also net buyers on three days during the week ended September 19, with their net purchases reaching Rs 964 crore on that day.
On Friday (September 23), the rupee closed with a marginal gain at 66.66 to the US dollar. In the last two days, the rupee rallied 36 points riding on the bullishness in emerging market currencies after the US Federal Reserve decided to leave the interest rates unchanged.