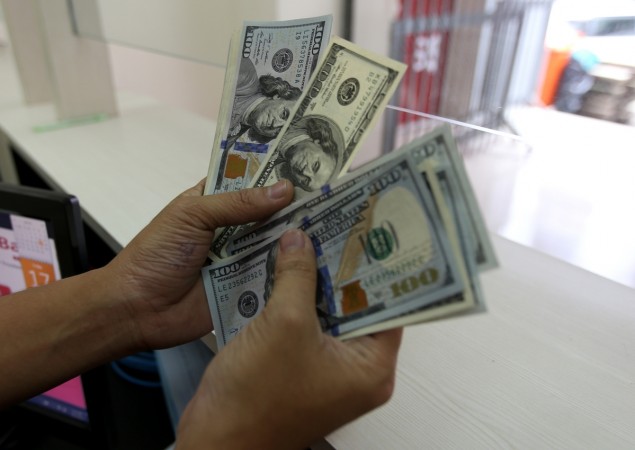 India's foreign exchange reserves increased for the third consecutive week ended Aug. 12, though the quantum was the lowest, according to data published by the Reserve Bank of India (RBI).
Foreign exchange reserves rose $75 million to $365.82 billion helped by a rise in foreign currency assets (FCAs) that rose $81.6 million to $340.35 billion. FCAs constitute the largest component in the country's overall foreign exchange reserves.
Gold reserves remained unchanged at 21.58 billion during the week under review, the central bank's weekly statistical supplement released on Friday showed.
The previous reporting week ended Aug. 5 saw FCAs decline $765 million to $340.27 billion while gold reserves increased $10 billion to $21.58 billion.
India's foreign exchange reserves fell $664 million in the week ended July 22 to $362.68 billion and since then have been rising steadily.
The modest rise in reserves did not reflect the net purchase position of foreign institutional investors (FIIs) during the week and the Indian rupee remaining fairly stable, closing at 66.83 to the US dollar.
The adjacent graph indicates that FIIs were net buyers of Indian equities during the week ended Aug. 12.
The S&P BSE Sensex declined marginally during the week after swinging in volatile trade.