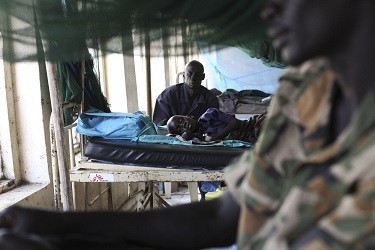 While the spread of Tuberculosis, HIV/AIDS and Malaria is declining globally in keeping with the Millennium Development Goals (MDGs) adopted in 2000, India is still seeing a disturbingly high number of deaths related to these diseases.
As per a recent study by the Institute for Health Metric Evaluation (IHME) at the University of Washington published on Tuesday, fewer people are dying from HIV/AIDS, tuberculosis, and malaria globally, but in India the numbers are still stark, as reported in The Times of India.
Tuberculosis
5.5 lakh non-HIV positive people died of Tuberculosis in India last year. The disease killed more people than other diseases such as malaria and HIV/AIDS.
The prevalence of the disease in India was much above the global average, which is 160.2 people for every one lakh people without HIV/AIDS, but in India, it was 275.3.
Malaria
In 2013, 1.2 lakh Indians died of Malaria, while a staggering six crore cases were recorded. Eleven deaths per lakh population is still reported in India because of the deadly disease, which is much above what is prevalent even in our neighbouring countries, where the number of deaths is lower at one or two deaths per lakh.
India is among the three countries along with Nigeria and the Democratic Republic of Congo that accounted for nearly half the deaths in the world due to malaria last year. The only consolation is that the number of deaths in India due to malaria per lakh population has halved from what it was in 1990, the report said.
In just the last two months, Malaria has claimed hundreds of lives in Tripura.
HIV/AIDS
Last year, 78,600 Indians died of HIV /AIDS, while 31,000 new cases were recorded.
The expansion of interventions to prevent mother-to-child transmissions, anti-retroviral therapy programme and the promotion of condoms are said to have been effective methods that kept HIV/AIDS from spreading more.
There were 1.3 million deaths because of HIV last year, 30 million people were living with HIV/AIDS, and 1.8 million new cases were reported, as per the study.
Other killer diseases
Japanese Enchepalitis
West Bengal is currently reeling under the throes of this disease that is transmitted in humans through mosquitoes and causes inflammation of membranes around the brain.
Sixty people have died in the state in the last fortnight due to an alarming break of Japanese enchepalitis and 344 have been affected so far, as per the PTI. Patients suffer from high fever, headache, neck stiffness, disorientation, coma, seizures among other symptoms.
Oral Cancer
In India's large tobacco chewing population, the risk of oral cancer runs high, with 40 percent of cancer cases in India said to be that of oral cancer. One person succumbs to oral cancer every six hours in India, as per a health expert.