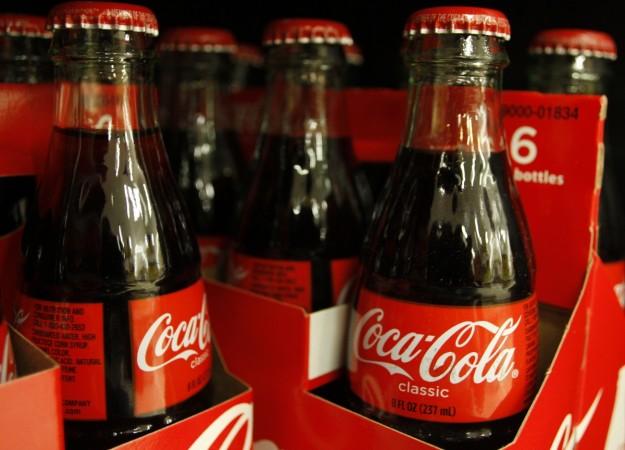 India sells the "cheapest and most accessible coke you can probably buy in the world," said Coca Cola's global president and COO James Quincey, in a consumer conference call on Thursday, reported the Economic Times. He was referring to the innovative splash bars that the company launched in the rural areas of the country.
Splash bars are small kiosks set up by shopkeepers where the beverage is dispensed from vending machines into cups priced as less as Rs.5. The cups range from 80 ml to 150 ml in size and serve beverages under the Coca Cola brand that includes Coke, Thumbs Up, Sprite and Fanta.
Coke Cola set up its first set of 31 splash bars in Gujarat in 2013 and has now ramped it up to more than 30,000 selling 1.5 million cups of servings per day, a company spokeswoman told ET. She added that rural women were manning some of these kiosks.
ET noted that there was a slowdown in the number of consumers spending on the beverage across the globe, pushing cola consumption to single digit. The reason behind this drop is the consumption today being more health or diet driven at urban centres and the need for affordable packages at other regions, said the report.
"There are a whole set of markets around the world, where the trend of income inequality continues to play out and where the necessity becomes to move from the middle to more premium offerings and more affordable offerings," Quincey was quoted by ET.
Coke Cola's initiative to invest in its R&D to create low sugar content products alongside promoting zero or light products will reportedly go hand in hand with its rural penetration strategy such as Splash Bars in India. Quincey added that India was certainly growing amongst other emerging markets and the focus here is on affordability. "You can see some of the splash bars, which is the cheapest, most accessible Coke you can probably buy in the world," he explained.
A range of affordable packs in India include the 180ml can for Rs.20, 250ml PET pack for Rs. 15 and 200ml glass bottle for Rs. 12.
Quincey stressed that alongside the price, taste is the company's core concern. It was to make sure the effervescence in the drink stays for long on its journey to far flung rural areas that it added the entry pack PET (250-ml) with a new technology. "The pack radically extends the shelf life of small PET... So, this is a way of really being able to extend the reach way further into the rural areas," he added.