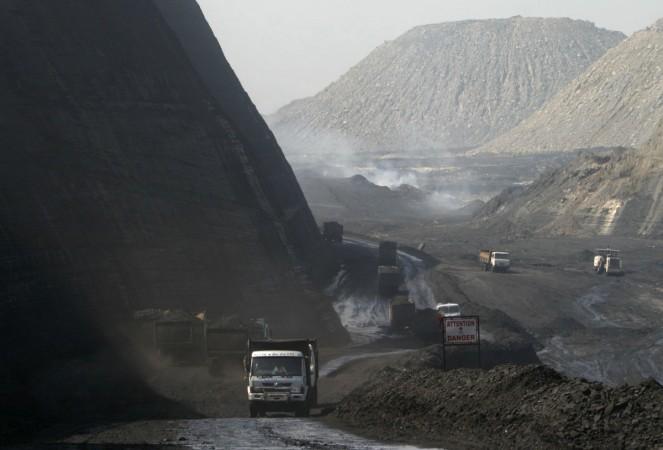 India saved about Rs. 28,000 crore (~$4 billion) in coal imports during financial year 2015-2016 as a result of record output by state-owned enterprise Coal India Limited (CIL). In terms of quantity, coal import declined by about 27 percent, a senior Indian government official working at the coal ministry said Wednesday.
"Record coal production by CIL leads to a reduction in import by 34.26 million tonnes (MT). Results in a saving of Rs 28,070 crore in foreign exchange during 2015-16," tweeted Coal Secretary Anil Swarup.
"Coal imports came down by 27.4 percent from 27.4 MT during 2014-15 to 15.54 MT in 2015-16," he further tweeted.
In a regulatory filing to the stock exchanges last Friday, CIL said that its annual output rose 8.6 percent to 536.5 million tonnes during financial year 2015-2016, but fell short of the targeted 550 million tonnes.
The company meets about 81 percent of India's coal requirement from its 430 mines, of which 227 are underground, 175 open-cast and 28 mixed ones. It has eight subsidiaries.
The Indian government has planned to double the coal output to one billion tonnes by 2019-2020.
India's coal reserves were estimated at about 301.56 billion tonnes by the Geological Survey of India in April 2014.
The reserves were predominantly in Jharkhand, Odisha, Chhattisgarh, West Bengal, Madhya Pradesh, Telangana and Maharashtra, CIL declared in its annual report for the year 2014-2015.
Coal-based electricity generation accounted for almost 85 percent of the total electricity produced in India during the April to February period in financial year 2015-2016, according a report by the Central Electricity Authority.
Stocks of Coal India closed at Rs 275.75 on the BSE Wednesday, down 0.13 percent from its previous close.
Record coal production by CIL leads to reduction in import by 34.26 MT. Results in a saving of Rs 28070 Cr in foreign exchange during 15-16

— Anil Swarup (@swarup58) April 6, 2016
Coal imports come down by 27.4% from 21.42 MT during March 14-15 to 15.54 MT March 15-16.

— Anil Swarup (@swarup58) April 6, 2016