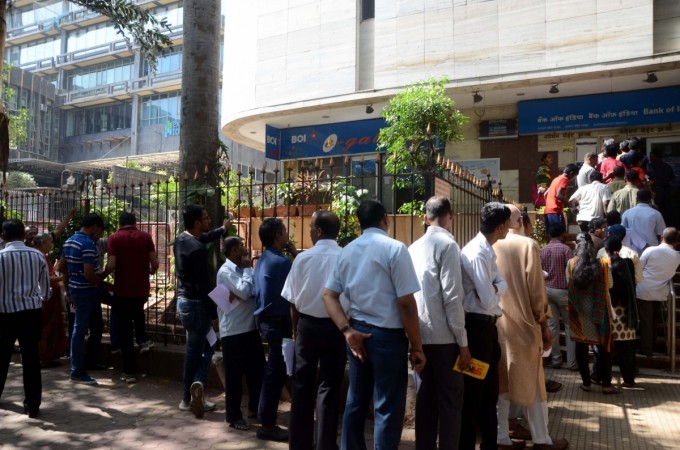 The thirst for cash among Indians and the dominance of cash in commercial transactions in the world's fastest-growing economy are likely to result in money woes remaining for another 30-45 days, though the pace of remonetisation by the Reserve Bank of India (RBI) is fast.
"The pace of remonetisation has been stable at INR160-180bn (Rs 16,000 to Rs 18,000 crore) from the start of the process. While there were concerns on printing capacity for the new notes, RBI's data indicate that with the current pace of remonetisation INR9trn of new currency will likely be infused by mid to end of Jan-17," brokerage Nomura Financial Advisory and Securities (India) Private Limited said in a note on Thursday.
On Wednesday, the RBI said in a statement that in 40 days since demonetisation, it had infused 22.6 billion pieces (of currency notes) valued at a significant number.
"Over the period from November 10, 2016, up to December 19, 2016, banks have reported that banknotes worth Rs 5,92,613 crore have been issued to public either over the counter or through ATMs," the central bank said.
The lack of adequate currency notes has been impacted in a significant way due to the connivance involving some bank officials and those who have been hoarding new notes to convert their black money holdings.
The demonetisation drive sucked out currency notes worth almost Rs 15.44 lakh crore when the government declared Rs 500 and Rs 1,000 notes as no longer legal tender with immediate effect from November 8, 2016.
The remonetisation would also alleviate some of the problems faced by small and medium enterprises, Nomura said.
To reduce the need for cash by workers and push its agenda of a digital economy, the Narendra Modi government on Wednesday proposed to amend the Payment of Wages Act so that more workers can be paid their monthly wages via a non-cash mode.
"...the government proposes to bring an amendment to Section 6 of the Payment of Wages Act which will further provide crediting the wages in the bank account of the employees or payment through cheque along with the existing provisions of payment in current coin or currency notes.
"This is being done to facilitate the employers from making payment of wages using the banking facilities also in addition to the existing modes of payment of wages in current coin or currency notes," the labour ministry said.