Ahead of the Lord's Test, the Indian team management has its work cut out. Not only do they have to figure out ways and means to forge a comeback, but have to also work out a potent combination. There are already murmurs around the possibility of playing with six specialist batsmen which could well mean one of the faster bowlers sitting out.
However, bowling coach Bharath Arun has weighed in on the matter and has said that playing six batsmen will be a conservative move. He added India are still looking at going in with three seamers at Lord's and that he is impressed with Umesh Yadav.
'Umesh is at his best when he is bowling quick'
"I can't really divulge details of the conversation we had. Umesh is at his best when he is bowling quick. In the first innings, he was more looking at bowling to one line. But in the second innings, he was being himself," Arun said after India's practice session.
Umesh also seemed to trouble all the batsmen and even beat captain Virat Kohli on a couple of occasions.
Speaking about the conditions, Arun said that if the conditions are not as helpful as it was in Edgbaston, there will still go in with five specialist bowlers.
"Playing an extra batsman here, I would consider it as a conservative move. Everything depends on the conditions, and if the conditions are not going to be as (bowler) friendly as it was in the first Test, it makes more sense to play five bowlers."
Bumrah out of contention for the second Test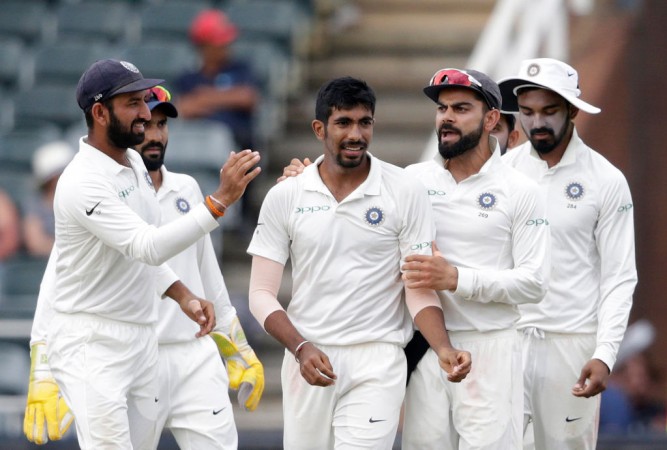 Speaking about the availability of Jasprit Bumrah, the coach said that although there is an improvement, it is still very early to thrust him in match conditions.
"It's too early to put him into a game-like situation. The plaster on his hand needs to come off first. He's out of contention for the second Test," he signed off.
It has to be mentioned here that former Indian captain Sunil Gavaskar advocated for the inclusion of an extra batsman at the expense of all-rounder Hardik Pandya. He even questioned the approach of the openers, especially Shikhar Dhawan and said that the management should play in with six specialist batsmen.