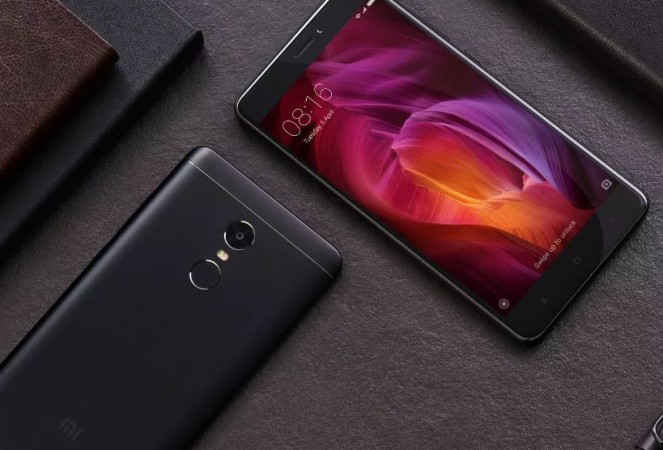 India's smartphone market witnessed yet another Chinese upsurge in 2017 with brands from the country capturing 54 percent market share, up from 34 percent in 2016. The strong performance by Chinese companies was led by Xiaomi, which dethroned Samsung to become India's leading smartphone vendor in the fourth quarter of 2017.
But that was not Xiaomi's only achievement last year. The company also dominated the top five best-selling smartphone list, with its Redmi Note 4 leading the pack, followed by the Xiaomi Redmi 4 and Samsung Galaxy J2. The OPPO A37 and Xiaomi Redmi 4A rounded out the top five, according to the latest data released by Counterpoint Research.
Samsung's Galaxy J7 Nxt, Galaxy J7 Prime and Galaxy J2 2016 accounted for the sixth, seventh and eighth position, respectively while the Vivo Y55L was ranked ninth and Y53 was ranked tenth on the report.
"Xiaomi ended CY 2017 in India on a very strong note. Not only the brand grew 259% YoY but also saw three of its models within the top five bestselling smartphone list of CY2017. Samsung had the most number of models in the top 10 selling list of CY2017 leveraging its advantage of a strong presence across all the price bands," Tarun Pathak, associate director at Counterpoint Research, said in a statement.
While Xiaomi, with annual growth of 259 percent, was the fastest growing smartphone brand in India in 2017, the four other companies that followed Xiaomi on that front were also Chinese. These companies were iTel (213 percent), Huawei (165 percent), Vivo (115 percent) and OPPO (104 percent).
The affordable mid-range section, including devices priced between Rs 10,000 and Rs 15,000, was the fastest-growing segment last year, with Xiaomi contributing almost 37 percent of the shipments.
The premium segment (above Rs 30,000) also grew 20 percent year-on-year due to the strong performance of OnePlus, Apple and Samsung.
"Online sales and promotions remained strong even after Diwali till the end of December 2017 as some of the brands were clearing their inventory. However, new launches by brands like OnePlus, Nokia HMD, Huawei, Micromax, Xiaomi drove shipments. Over 60 new smartphone models were launched after Diwali alone," the Counterpoint Research report said.