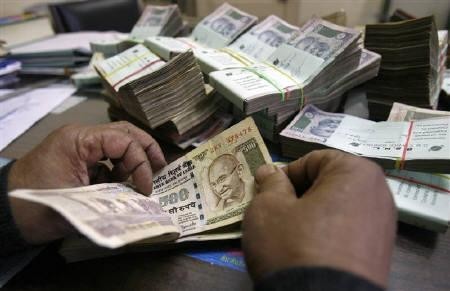 The Indian benchmark 10-year bond yield declined almost to a five-month low on Tuesday on hopes of a possible rate cut by the Reserve Bank of India next month, Reuters reported. The recently released data on retail inflation, which eased to 5.18 percent in February, also raised expectations of a policy rate cut soon.
Bonds, meanwhile, rose up after the RBI said it will purchase bonds up to Rs 15,000 crore on Thursday through an open market operation (OMO). The move is expected to bring down the pressure on banks that are facing a cash crunch due to corporate taxes, said the report.
Since January, the RBI has purchased bonds worth Rs 47000 crore through OMOs so far.
Reuters reported that the benchmark 10-year yield was down three basis points at 7.57 percent, the lowest since Oct. 19 last year.
"This rally is discounting the fact there could be one more OMO and a 25 basis point rate cut on the policy day," Reuters quoted Vijay Sharma, senior executive vice president at primary dealer PNB Gilts Ltd, as saying on bond yields. "I don't see space for too much further momentum, though any surprise (RBI rate move) could cause a further rally."
India's retail inflation slowed down in February after a continuous increase for six months. It was precariously perched at 5.69 percent last month, a few notches down to the RBI's inflation-target of six percent.
"The recent spate of soft macro data and the general budget that reinforces fiscal consolidation has paved the way for imminent easing of 25 bps in policy rates," Reuters quoted a March 14 statement from Citi.
The report also stated that the markets will closely watch the two-day policy meeting from Tuesday of the US Federal Reserve. The Fed's reaction to interest rate in the near term and its agenda for the future will all weigh on the yields.