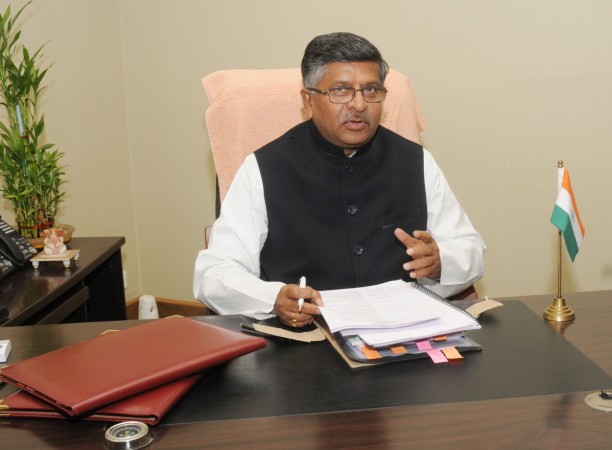 It's no doubt that Reliance Jio's entry has changed the internet habits of Indians in a significant way, and the country is already consuming the highest amount of mobile data. On that note, Union Electronics and Information Technology Minister Ravi Shankar Prasad told Lok Sabha that the average data usage per subscriber has grown exponentially over the last three years.
Significant growth of India's subscriber base combined with affordable 4G and 3G data packs and affordable smartphones have contributed to the massive data consumption habits among Indians. According to Prasad, Indians were consuming 70MB on an average in June 2014 and it spiked to a whopping 1.6GB in September 2017.
As a result of this, the minister noted that a significant growth is recorded in the adoption of digital payments and electronic delivery of services. The number of e-transactions, as per e-Taal (Electronic Transaction Aggregation and Analysis Layer) portal, grew from 241 crore in 2013 to more than 3,013 crore e-transactions in 2017.
"The number of digital payment transactions per month has increased from 60.7 crore in December 2015 to 153 crore in October 2017," he noted in his reply to Lok Sabha, PTI reported.
The rural areas in India have also benefitted from this growth. The Common Services Centres or CSCs bring digital services to various corners of India. Out of 2.71 lakh CSCs that are active across the country, 1.73 lakh are at Gram Panchayat level, the report added.
Finally, Prasad also mentioned that the total internet subscriber base increased from 259.14 million in June 2014 to 429.23 million in September 2017, which includes users in rural areas as well. Based on TRAI data, the total wireless subscriber base reached to 1.18 billion, and 498.28 million of those users are from rural India.