The month of October has been very bright for India in the sporting field. In cricket, the Indian Test side consolidated their position at the top of the world rankings by beating Windies. The National Football side held a more fancied China to a draw away from home. Meanwhile, in the youth circuit, India has been exceeding expectations in the Youth Olympic Games 2018.
The Youth Olympic Games (YOC) is an international multi-sport event organised by the International Olympic Committee. Akin to the Olympic Games, the youth version has its winter and summer counterparts held four years apart. The 2018 edition of the Summer Youth Olympic Games is being held in Buenos Aires, Argentina. This, the 3rd edition of the YOC, started on 6th October and will conclude on 18th October.
India has sent a strong contingent of 47 athletes, 15 more than last time, who have been participating in 13 different sports, vying for medals in 37 disciplines and thus far, India sits 10th in the medals tally with 3 Gold Medals and 7 Silvers. This is India's best ever return in terms of medals from the Youth Olympic Games.
Of the three Gold Medals, two of them have come in shooting. Young shooting sensation Manu Bhaker expectedly won gold in the Girls' 10 metres air pistol. She went into the competition as the favourite after becoming the youngest Indian to have won two gold medals at the ISSF World Cup earlier this year. The other gold in shooting was won by Asian Games gold medallist, Saurabh Chaudhury in the Boys' 10 metres air pistol. Earlier in the year, Saurabh had won gold in the ISSF Junior World Cup, setting a new world record in the process.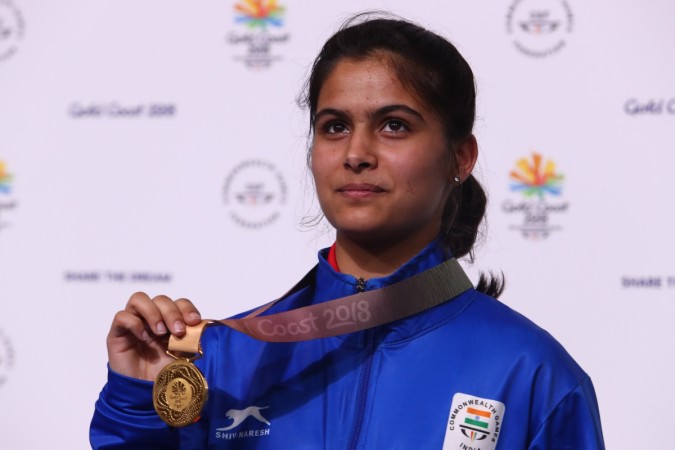 The other Gold medal for India has come through the hands of Jeremy Lalrinnunga who finished first in the Boys'62 kg category in weightlifting.
India sent 4 shooters to this edition of the Youth Games and the other two – namely Mehuli Ghosh and Tushar Mane – did not disappoint either, winning silver medals in the Girls' 10 metres air rifle and Boys' 10 metres air rifle, respectively.
The other silver medals have been won in judo, badminton, wrestling and two in hockey with both, the boys' and girls' team losing out in the final by a deficit of two goals.
The YOC has an interesting concept called the Mixed-NOC (National Olympic Commission) wherein athletes from different nations team-up to take part in various events. Medals won in this event are not added to the country's tally but to a different tally named after itself.
Under the Mixed-NOC category, three teams comprising Indian athletes have won medals – one Gold and two Silvers.
Here's the full list of all the medal winners from the Summer Youth Olympic Games 2018:
| | | | |
| --- | --- | --- | --- |
| Medal | Name | Sport | Event |
| Gold | Jeremy Lalrinnunga | Weightlifting | Boys' 62 kg |
| Gold | Manu Bhaker | Shooting | Girls' 10 metre air pistol |
| Gold | Saurabh Chaudhary | Shooting | Boys' 10 metre air pistol |
| Silver | Tushar Mane | Shooting | Boys' 10 metre air rifle |
| Silver | Tababi Devi | Judo | Girls' 44 kg |
| Silver | Mehuli Ghosh | Shooting | Girls' 10 metre air rifle |
| Silver | Lakshya Sen | Badminton | Boys' singles |
| Silver | Simran | Wrestling | Girl's freestyle 43 kg |
| Silver | India men's national field hockey team | Field hockey | Boys' tournament |
| Silver | India women's national field hockey team | Field hockey | Girls' tournament |
| Gold | Lakshya Sen | Badminton | Mixed-NOC |
| Silver | Tababi Devi | Judo | Mixed-NOC |
| Silver | Manu Bhaker | Shooting | Mixed-NOC |