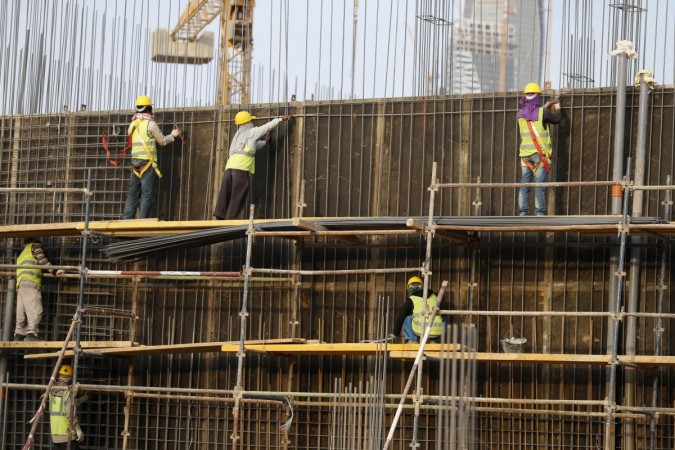 Data received from Indian missions across nine countries revealed that 87 percent of the worker exploitation complaints come from the Gulf nations or the Middle East region. About half of those complaints came from Saudi Arabia and Qatar.
In the last three years, Indian missions in the nine countries received as many as 55,119 complaints of ill treatment or exploitation of Indians working abroad, a data tabled by the Ministry of External Affairs said.
The Indian mission in Qatar received 13,624 complaints of ill-treatment of Indians.
This was followed by Saudi Arabia (11,195 in the last three years), Kuwait (11,103) and Malaysia (6,346), the data revealed.
Most of the complaints received were due to the following reasons:
Non-payment or under-payment of salaries.
Long working hours
Inadequate living conditions
Physical harassment at work
Visa not renewed
Refusal to pay for medical treatment
Denial of leave and no air ticket issued to travel back home
Forcibly withholding of passport and visa
However, there were no reports of sexual abuse the External Affairs ministry said in its reply to the Parliament on Tuesday.
Indian workers laid-off in Saudi Arabia
The report comes at a time when thousands of Indian workers who were laid-off in Saudi Arabia went without food for three days. Minister of External Affairs Sushma Swaraj on Saturday had promised to help out the stranded Indians. In a series of tweets on the same day, the minister said that the ministry had instructed the Indian Embassy in Jeddah to provide food to the stranded people.
Many people from India end up in Gulf countries in search of work, without any guarantee that it would last. They are often mistreated.
That plight of these working class people was highlighted by Swaraj in another set of tweets.
Large number of Indians have lost their jobs in Saudi Arabia and Kuwait. The employers have not paid wages closed down their factories. /1

— Sushma Swaraj (@SushmaSwaraj) July 30, 2016
As a result our brothers and sisters in Saudi Arabia and Kuwait are facing extreme hardship. /2 — Sushma Swaraj (@SushmaSwaraj) July 30, 2016
According to reports, the layoffs were because of the economic slowdown in many oil-producing countries as a result of lower prices of oil. This affects their economies and their growth.
Saudi Arabia is planning to impose income tax on foreign residents working in the kingdom to shore up its falling revenues as a result of a fall in crude oil prices. The move, if implemented, could impact nine million migrant workers, including three million Indians.
Saudi Arabia, in line with the other five Gulf Cooperation Council members, will start imposing value-added taxation from 2018 to boost its revenues.