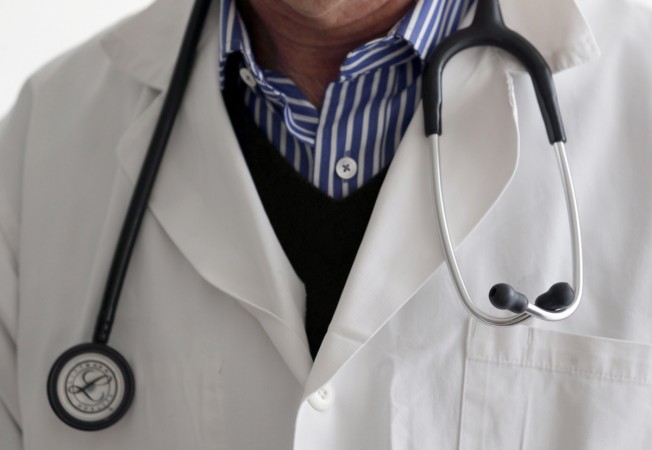 An Indian woman went to a doctor to get surgical sterilization because she didn't want to carry a baby anymore but instead returned back carrying other things in her stomach. What's more, this was apparently not the first time surgeons had left foreign objects in her body!
According to an ANI report, a doctor left syringes inside the body of the woman — identified as one Rani Dwivedi — when she underwent the operation for surgical sterilization in 2017 at Sir Sunderlal Hospital of Varanasi's Banaras Hindu University (BHU).
Rani has since claimed that pieces of cotton and flesh were left inside her stomach in 2013 when she had given birth.
The more recent incident came to light when Rani complained of excruciating pain after the surgical sterilization. Her husband Vikas Dwivedi took her to a hospital again, where the doctors found syringes inside her body.
Varanasi: A doctor at Sir Sunderlal Hospital left syringes inside a woman's body while she underwent an operation for surgical sterilisation there in 2017, woman says 'they had also left pieces of cotton & flesh inside me while I there went for my child's delivery in 2013'. pic.twitter.com/J9dI8YXnTj

— ANI UP (@ANINewsUP) February 10, 2018
Vikas told ANI: "We took her to the hospital and the doctors on operating her found two syringes inside her body. Then they asked her to get an X-Ray done and we found there were three more syringes inside her."
So far no FIR has been filed in connection with the case, but the police have sent the case to the Chief Medical Officer for further probe.
"We received a complaint from a man that a lady doctor in the hospital had left needles in the stomach of his wife while she was being operated there. This was detected only recently. We have begun with the investigation," Station House Officer (SHO) of Lanka, Sanjeev Mishra, stated.