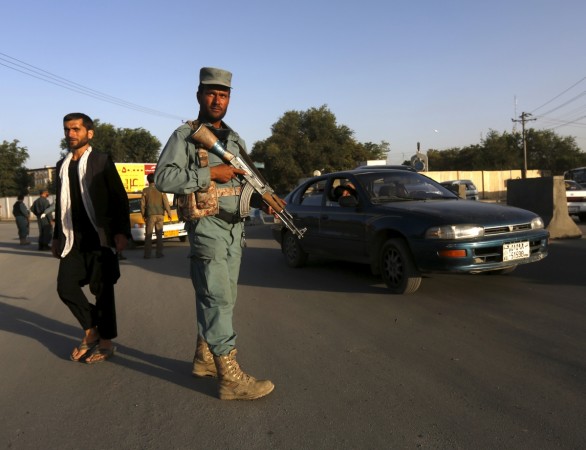 Update: 3:40 p.m. IST — Judith D'Souza, who was kidnapped in Kabul on Thursday, was supposed to return to Kolkata next Sunday for her annual holidays. Her family received a phone call from the Indian embassy on Friday morning, informing them about her abduction, Hindustan Times reports.
"We received a call at around 1:30 a.m. by the Embassy officials. We were told that three persons have been abducted – my daughter, the driver and the security guard. Thereafter, there has been no news, and no phone calls from the government. We are all very tense and anxious. We just want her to return safely home," Denzel D'Souza, Judith's father, was quoted as saying by the publication.
External Affairs minister Sushma Swaraj tweeted saying she had spoken to Judith's sister.
"I have spoken to the sister of Judith D' Souza. We will spare no efforts to rescue her. @VohraManpreet," Sushma Swaraj tweeted.
Update: 2:16 p.m. IST — Judith D'Souza is believed to be a full-time employee of the Aga Khan Foundation and was abducted right outside her office along with several others.
"We are trying to find out more details of the case and our Kabul office will issue a detailed note shortly," a source at Aga Khan Foundation was quoted as saying by the Hindu.
Update: 11:25 a.m. IST — All efforts are being made by the Afghan authorities to ensure her release, sources were quoted as saying by the Press Trust of India.
Original Story —
A 40-year-old Indian woman was abducted near Qala Fattulah area in Kabul on Thursday night. The woman identified as Judith D'Souza hails from the Indian state of Kolkata, NewsX reported.
D'Souza was working as senior technical adviser with the Aga Khan Foundation in Afghanistan and was kidnapped at around 10:40 p.m. on Thursday night.
Technical and surveillance teams who have been trying to locate her said her phone remained switched on for some time after she was kidnapped, News18 reports.
The Indian embassy in Kabul is reportedly in touch with D'Souza's family in Kolkata.
"40-year-old Indian woman kidnapped in Kabul, Afghanisthan on Thursday," News18 tweeted on Friday.