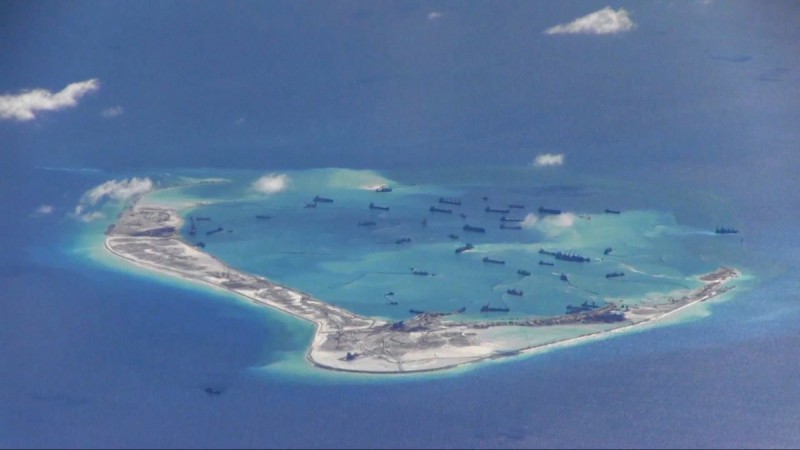 A day after reports suggested India and the United States were in talks to conduct joint naval patrols in the South China Sea, Indian Defence Ministry officials have reportedly dismissed the claims.
On Wednesday, Reuters cited a US military official claiming that talks between India and the US included plans to launch joint naval patrols within this year in the Indian Ocean as well as in the South China Sea. Defence Ministry officials in India dismissed the report as "highly speculative," The Times of India reported.
A US defence official also told Hindustan Times the South China Sea was not mentioned in talks between the two countries over joint patrols. "We are not aware of any discussions that included the South China Sea as a proposed area for joint patrols," the US official told the newspaper.
"India's stated policy is it does and will join any international military operation only under the blue flag of United Nations. Consequently, while we do coordinate with the ongoing multilateral policing of the Gulf of Aden, we conduct our own anti-piracy patrols there," an official from India's Defence Ministry told TOI.
Tensions have risen in the disputed South China Sea after US warships sailed close past the disputed Spratly and Paracel islands in recent month, which the Pentagon has defended as freedom-of-navigation exercises.
US President Barack Obama is set to hold a summit with Southeast Asian countries next week, where he is expected to slam China's "bullying" of its smaller neighbours in the disputed South China Sea, the White House said.