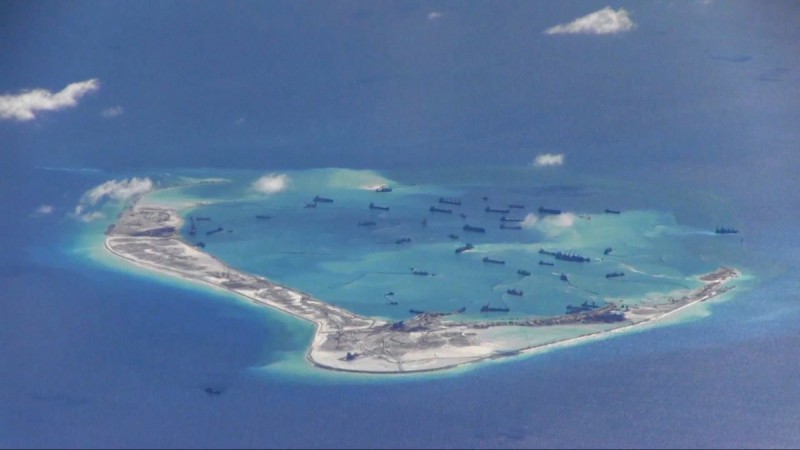 In a move that could anger China, India is reportedly in talks with the United States to conduct joint patrols in the disputed South China Sea. The US is said to be seeking support from its allies in the region and other Asian countries to stand up to what it referred to as China's "bullying" in the region.
A US military official told Reuters that the talks included plans to launch such joint naval patrols within this year in the Indian Ocean as well as in the South China Sea. However, an Indian Navy spokesperson told the agency that the country has not shifted from its position on conducting joint patrols only under the flag of the United Nations.
The US and China had a face-off in the region several times, as the former rejected Beijing's claims over the disputed islands in the South China Sea.
The India-US joint patrol, if conducted, is likely to spark a sharp response from China, which has condemned the recent instances of US warships sailing close past the disputed Spratly and Paracel islands in the South China Sea, which the Pentagon has defended as freedom-of-navigation exercises.
Indian Prime Minister Narendra Modi and US President Barack Obama had reportedly agreed to "identify specific areas for expanding maritime cooperation," during the latter's visit to India in January 2015.
Obama will hold a summit with Southeast Asian countries next week, and he is expected to raise the issue of territorial disputes in the region while slamming China's "bullying" over its smaller neighbours, the White House reportedly said.
Last month, reports said that the Indian Space Research Organisation (ISRO) will set up a satellite tracking and data reception centre in Vietnam that could be used to track Chinese activity on the man-made islands in the Spratly archipelago.