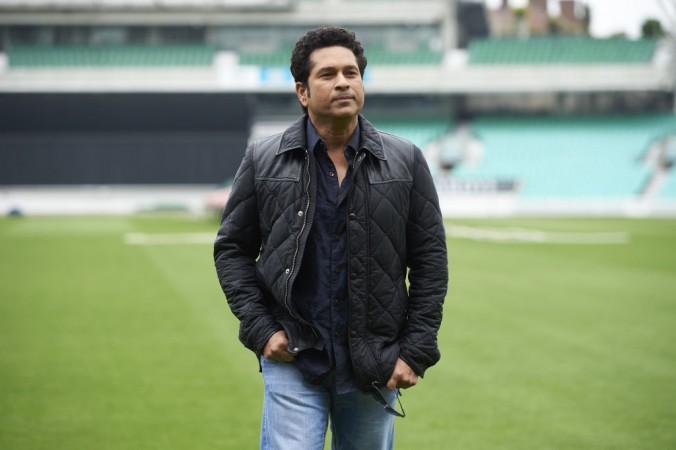 As the Indian team braces itself to face England in the Test series, Sachin Tendulkar has asked the team to always respect the conditions as it is imperative to be successful. However, the veteran cricketer also noted that the weather currently in England is warm and dry and if it continues to remain the same, the spinners would most certainly play a more active role.
The legend also spoke about the 2014 series when the Indian team won the Test at Lord's but then squandered the series 3-1 and wore a sorry state towards the end of the series.
Drawing a balance between knowing that the disaster of 2014 has to be kept in mind and yet keeping in mind that it doesn't really matter right now is what the players need to understand.
"It helps to remember how an earlier experience of the same tour was unpleasant (2014). Yet, what's also important to remember is that change is the only constant. In a different time, in a different setting, in relatively different conditions and a different set of players, it's again a new contest. You move on, set yourself a new challenge," he further added.
'Drawing a balance is important'
However, Tendulkar also added that any new series, more so if it is an overseas affair, needs to be met with caution and the team should get their eye in, get more used to the conditions.
"The first basic rule (of an overseas tour): Respect conditions. It's the key. The first morning of the series, that first over, the first spell - that's always the key. It was the same in South Africa, it'll be the same in England," he quipped.
The former captain also said that it is important to keep the mind blank but be aware of the roles assigned and not think too much ahead.
"Drawing that balance between knowing what happened when you visited here the last time and at the same time, telling yourself that past is not what's going to matter right now is all about drawing the balance. That's the tricky thing. You got to know when to fill your mind up with all that you've learnt from your previous tour here and then got to know how to keep (your mind) blank when you're here again, all fresh," Sachin added.