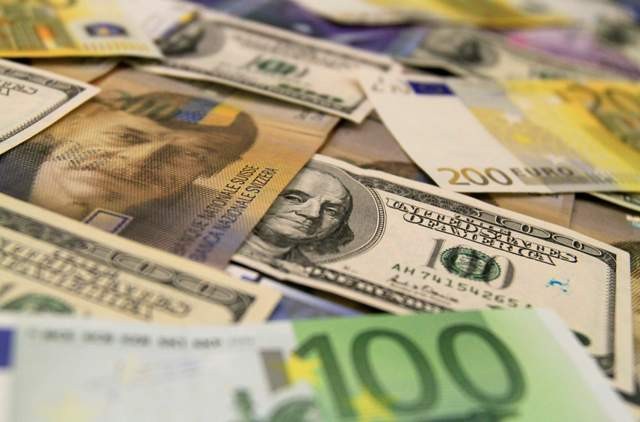 Indian stock indices edged lower during trading on Monday after opening on a higher note.
One of the reasons for the plunge in share prices was due to sale of Indian shares worth ₹7.23 billion ($120.60 million) on Friday, after purchase of $1.6 billion worth shares by foreign investors in the six straight sessions, Reuters reported. Besides, sentiments was also due to Sensex' and Nifty's biggest weekly loss since December 2011 and March 2013 respectively.
BSE Sensex opened 68.81 points higher on Monday at 25093.16 points, versus its previous closing of 25024.35 points. NSE Nifty recorded surge of 9.4 points at 7469 points versus its previous closing of 7459.60 points.
Additionally, the rupee opened 2 paise weaker at 59.95 per dollar against its closing on Friday at 59.93 a dollar.
At 11:13 am on Monday, BSE Sensex index fell by 5.81 points or 0.02 percent recording at 25018 points. In the meantime, 13 stock prices edged lower among 30 listed companies in Sensex.
Additionally Nifty too plunged by 8.25 points or 0.11 percent by recording at 7451.35 points. Among 50 listed companies in it, stock prices of 17 companies fell.
Among 12 Indian stock indices, stock prices of 5 sectors fell and rest appeared surging at 11:45 am. Apart from Sensex and Nifty; BSE IT, FMCG and Healthcare stocks fell by 113.38 points, 34.32 points and 32.60 points respectively during trading hours.
Infosys led the fall after surging in the previous session as the company released its FQ earnings. Stock price of Infosys fell by ₹96.70 at ₹3229.10. On Friday the price of its stock ended at ₹3325.80.
At 11:27 pm. BSE Health care stocks plunged at 11696.46 points with loss of 32.60 points and 0.28 percent. In the meantime, among 17 stocks in it, prices of 11 companies stock fell.
Later at 12:05 pm, Sensex recorded loss of 54.15 points and 0.22 percent at 24970.20 points and Nifty too plunged by 13.05 points or 0.17 percent by recording at 7446.55 points.