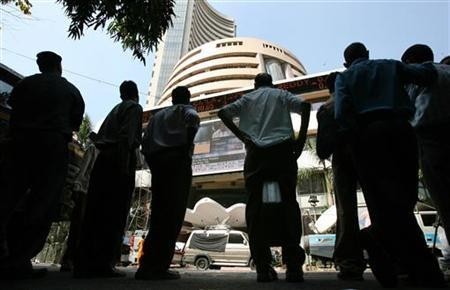 Indian stock market performance is expected to lag behind that of China, as the domestic markets search for a new trigger to continue its massive rally witnessed over the past 18 months.
"India has run out of bit of momentum. The Budget that we discussed at the time, it didn't have a big wow factor; there is nothing wrong with the budget, there are lots of things that can turn out to be very positive but India had this huge rally for the past 18 months," Jim O'Neill, former chairman, Goldman Sachs Asset Management, told CNBC TV18.
O'Neill said Indian equity markets are taking a pause and need a new catalyst for the rally to continue.
"I think the Indian market is taking a bit of pause and it needs a new catalyst in my view probably evidence that growth is genuinely accelerating now that people have become more optimistic and when that happens and I suspect it will, the Indian market will start rallying again but for now India probably take a bit of a backseat to some of the other big circled emerging markets like China," he added.
Chinese stocks are currently trading at seven-year highs on the expectations that monetary authorities will roll out more stimulus measures to boost economic growth in the country.
A data on Wednesday showed that the world's second largest economy grew at the slowest pace in six years, with Gross Domestic Product (GDP) dropping to 7% in the first quarter this year, intensifying hopes of additional stimulus by the policy-makers.
Breaking the important level of 4,000 for the first time since 2008, China's Shanghai Composite Index has doubled since January 2014, supported by increased buying by the retail investors.
"Breaching the 4,000 level can be read by retail investors as a bullish signal," Gerry Alfonso, a director at the international business department of Shenwan Hongyuan in Shanghai, told Bloomberg.
With the index still below its all-time high of 6,092.06 in October 2007, analysts believe that the rally still has the room to continue, underpinned by policy moves by Chinese authorities to achieve growth target of 7% set for this year.
The People's Bank of China (PBoC) had cut the key interest rates twice since last November, besides lowering reserve ratios for banks and easing the measures to prop up the weakening real estate sector in the country.
O'Neill said China has got huge structural change going on itself with the rise of the service-based economy and internet-related consumption.