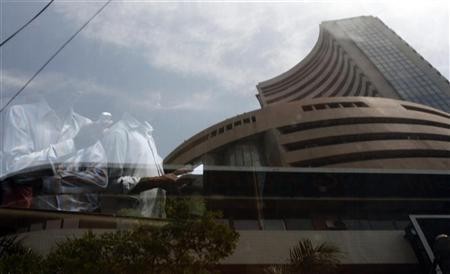 Indian stock markets surged for a second straight session on Thursday, with Nifty closing above its psychological 5500 level, as the rupee climbed against the US dollar.
The benchmark BSE Sensex surged 2.22 percent, or 412.21 points, to 18,979.76. The 50 share NSE Nifty climbed 2.66 percent, or 144.85 points, to 5,592.95.
Markets opened on a high note, tracking positive cues from Asian peers. Both the bench mark indices surged more than 2 percent, helped by a rally in the banking sector shares, as the Indian domestic currency jumped against the dollar after new central bank governor announced a spate of measures to stem the rupee slide.
The Indian rupee surged 2 percent to 65.69 against the US dollar by the late morning trade on Thursday as a raft of steps announced by Raghuram Rajan, who took over the helm at the Reserve Bank of India in a public ceremony on Wednesday, to bolster the financial industry buoyed investor sentiment.
"To a certain extent, the recent rupee tumble and instability in the financial markets, has been a crisis of confidence. To that end, the path of action provided by the new governor and the stress on keeping communications predictable and consistent will be a welcome move," Radhika Rao, an economist at DBS in Singapore, said in an email to clients, Reuters reported.
"Still, the external drivers of the rupee weakness will continue to dictate the momentum, along with the urgent need to address domestic structural pitfalls - fiscal and current account deficits, along with reviving investment activity," Radhika Rao said.
Among the 13 BSE sectoral indices, realty sector surged 5.08 percent and PSU sector climbed 4.62 percent, while IT and Tech sector's plunged 3.09 percent and 2.30 percent, respectively.
Banking sector rallied 9.22 percent to 11006.66. Yes Bank climbed 22.50 percent and Axis Bank surged 15.36 percent, while SBI gained 9.65 percent.
The overall market breadth is positive with 1488 advanced against 847 declines on the BSE.
Meanwhile, Asian stock markets mostly ended with gains Thursday. Japan's Nikkei gained 0.08 percent and Hong Kong's Hang Seng surged 1.22 percent, while South Korea's KOSPI rose 0.96 percent and China's Shanghai Composite declined 0.24 percent.