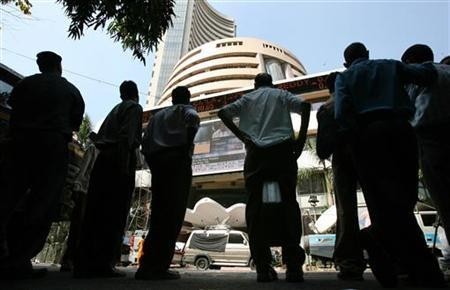 Indian stocks markets are expected to gain for a second straight session on Thursday as a raft of steps announced by new RBI Chief to liberalise financial markets may offer support to investor sentiment.
Indian stock markets surged on Wednesday, with Sensex climbing more than 300 points and the Nifty closing above the 5400 level, as gains in blue chips like Infosys, TCS and RIL offered support. The benchmark BSE Sensex surged 1.83 and the 50 share NSE Nifty climbed 2 percent.
The rupee also recovered after Raghuram Rajan took over the helm at the Reserve Bank of India in a public ceremony on Wednesday.
"Expectations were quite high from him and he has gone far beyond expectations on day 1. The fact that he has come with such pointed steps in mind shows that we will see more concrete steps very soon," Barclays economist Siddhartha Sanyal, told Reuters.
Asian markets mostly advanced on Thursday ahead of the Bank of Japan's (BOJ) decision on monetary policy. The BOJ is expected to maintain its massive monetary stimulus policy as recent indicators suggested that the program is working.
Japan's benchmark Nikkei 225 gained 0.11 percent and Hong Kong's Hang Seng advanced 0.82 percent, while South Korea's KOSPI rose 0.47 percent and China's Shanghai Composite declined 0.41 percent.
US stock markets ended with gains on Wednesday, led by gains from auto makers and technology companies share, as strong auto sales buoyed investor sentiment. GM, Toyota, Ford and Chrysler reported double digit sales growth in August, while a possible US military strike on Syria appeared less likely.
The Dow Jones Industrial Average gained 0.65 percent, the S&P 500 Index was up 0.81 percent and the Nasdaq Composite Index advanced 1.01 percent.