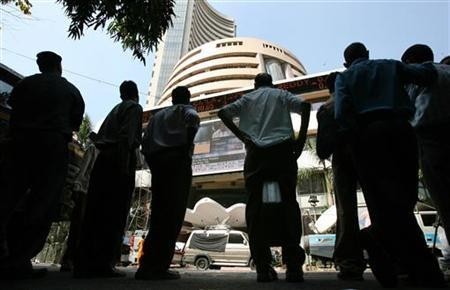 Indian stock markets surged for the third straight session on Friday, with the Nifty closing above the 5600 level, helped by gains in banking, capital goods and energy sector shares.
The benchmark BSE Sensex surged 1.53 percent or 290.30 points to 19,270.06. The 50 share NSE Nifty gained 1.44 percent or 80.65 points to 5,673.60.
Markets opened on a high note, tracking positive cues from Asian peers. Rally in banking and capital sector shares helped Sensex to close above 19,000 level and Nifty to regain its psychological 5600 level. The rupee surged 1.12 percent or 74 paise to 65.116 against the dollar by the late afternoon trade.
"There is optimism due to positive sentiments by the new RBI governor. The rupee is strengthening and investors are now more convinced about the durability of the rally in equities," Gajendra Nagpal, chief executive officer at New Delhi-based Unicon Financial Intermediaries Ltd., told Bloomberg.
Among 13 BSE sectoral indices, the banking sector surged 2.71 percent and capital goods sector gained 2.42 percent, while consumer durables and realty sectors declined 0.40 percent and 0.53 percent, respectively.
Oil and gas sector shares advanced on hopes that the government will take the price hike decision after UPA Chairperson Sonia Gandhi returns from US. Hindustan Petroleum climbed 5.06 percent and Bharat Petroleum surged 3.79 percent, while ONGC rallied 7.17 percent.
The overall market breadth is positive with 1303 advanced against 1005 declines on the BSE.
Meanwhile, Asian stock markets mostly ended with gains on Friday despite upbeat US economic data, which suggested that the central bank could taper its massive asset buying program in September.
Payroll firm ADP Employer Services said on Thursday that the US private sector added 176,000 jobs in August, nearly matching analysts' estimate of 180,000 new jobs. Data released by the Institute for Supply Management(ISM) showed that the US services sector grew at its fastest pace in nearly eight years in August.
Hong Kong's Hang Seng gained 0.10 percent and China's Shanghai Composite advanced 0.83 percent, while South Korea's KOSPI rose 0.19 percent and Japan's benchmark Nikkei 225 plunged 1.45 percent.