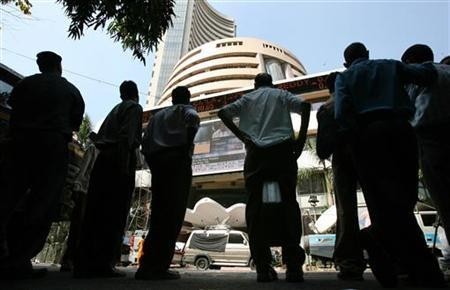 Indian stock markets are expected to recover on Monday after declining in the last eight sessions.
BSE Sensex had declined more than 6 percent and the 50-share NSE Nifty lost nearly 6 percent in the last eight sessions as growth concerns and tumbling rupee continued to weigh on the sentiment.
Meanwhile, Asian markets were trading mixed on Monday. Japan's benchmark Nikkei 225 declined 1.16 percent and China's Shanghai Composite fell 0.01 percent, while Hong Kong's Hang Seng gained 0.21 percent and South Korea's KOSPI slipped 0.26 percent.
"Japan is still very choppy for me, to be honest. The U.S. payrolls figures "weren't significantly weak enough to say we're definitively putting tapering off the table, but didn't certainly suggest there's rampant recovery going on in the jobs market. There's a recovery, but it's not enough to suspend the bond buying program," Chris Weston, chief market strategist at IG Markets Ltd. in Melbourne, told Bloomberg by phone.
US stock markets ended with gains on Friday after monthly US employment data showed that hiring slowed in July, easing fears that the Federal Reserve may scale back its massive asset purchase program as soon as September.
The Dow Jones Industrial Average gained 0.19 percent, the S&P 500 Index was up 0.16 percent and the Nasdaq Composite Index rose 0.38 percent.
The US Labor Department on Friday reported that 162,000 jobs were added in July, weaker than the Reuters' forecast for a gain of 184,000 jobs. However, the unemployment rate declined to 7.4 percent in July, the lowest rate since late 2008, from 7.6 percent in the previous month.