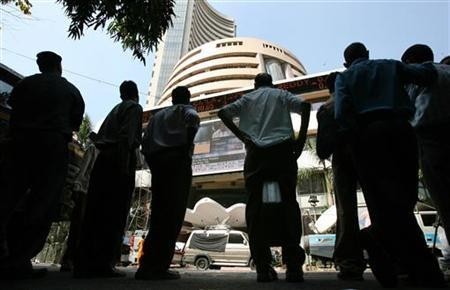 Indian stocks markets are expected to recover on Wednesday after plunging in the previous session, as the rupee rebounded from a record low against the dollar late Tuesday.
BSE Sensex plunged 2.34 percent and NSE Nifty tumbled 2.52 percent on Tuesday, weighed down by weak Indian rupee which has hit a new all-time low against the US dollar during market trading hours. The rupee plunged to a record low of 61.80 by late-afternoon trade on concerns that the government will struggle to fund its record high current account gap if global liquidity tightens.
However, the rupee erased all the losses to trade higher late Tuesday after the Reserve Bank of India (RBI) is believed to have intervened heavily in the forex market to stem the currency fall.
"Intervention can help curb the rupee's weakness in the short term. The rupee will get sustainable support if India is able to attract inflows," Rupa Nitsure, an economist at Bank of Baroda in Mumbai, told Bloomberg in a telephone interview.
Asian stock markets declined on Wednesday, tracking negative cues from Wall Street overnight as uncertainty about the Fed's tapering plan continued to weigh on the sentiment. Japan's benchmark Nikkei 225 plunged 2.32 percent and China's Shanghai Composite fell 0.27 percent, while Hong Kong's Hang Seng slipped 0.29 percent and South Korea's KOSPI declined 0.75 percent.
US stock markets ended lower for a second straight session on Tuesday as comments from a pair of US Federal Reserve officials fueled concerns that the central bank may start scaling back its asset buying program as soon as next month.
The Dow Jones Industrial Average declined 0.60 percent, the S&P 500 Index was down 0.57 percent and the Nasdaq Composite Index plunged 0.74 percent.