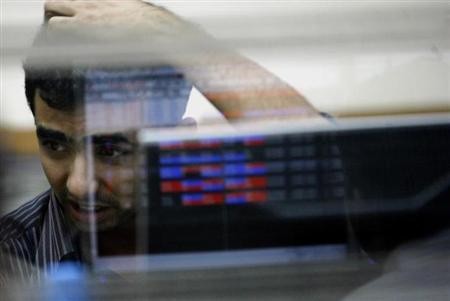 Indian stock markets are expected to decline for a second straight session on Friday amid weak trend in global markets.
Indian stock markets declined on Thursday, with BSE Sensex plunging 1.08 percent and Nifty losing 1.06 percent. Sensex and Nifty snapped its five-day winning streak as profit-booking in banking, auto, metal and energy sector shares weighed.
Asian markets declined on Friday, tracking negative cues from Wall Street overnight on Fed tapering concerns. Japan's benchmark Nikkei 225 slipped 0.02 percent and China's Shanghai Composite fell 0.17 percent, while Hong Kong's Hang Seng fell 0.49 percent, while South Korea's KOSPI declined 0.36 percent.
"Investors paused for thought in the wake of the market's recent strong run. The global economic rebound still remains fragile and below trend, and earnings growth forecasts are extremely optimistic for this environment," Matthew Sherwood, who helps oversee about $25 billion as head of markets research in Sydney at Perpetual Investments, said in an e-mail to Bloomberg.
US stock markets ended lower on Thursday, snapping a seven-day win streak for the Standard & Poor's 500 Index, as sentiment was weighed down by concerns that Federal Reserve may begin to taper its $85 billion-a-month bond-buying program.
The Dow Jones Industrial Average declined 0.17 percent, the S&P 500 Index was down 0.34 percent and the Nasdaq Composite Index fell 0.24 percent.
Meanwhile, data released by the US Department of Labor showed that initial jobless claims report, which measures the number of individuals who filed for unemployment insurance for the first time last week, declined 31,000 to a seasonally adjusted 292,000, the lowest level since April 2006, for the week ending 7 September and also came in better than analysts' estimation of 330,000.