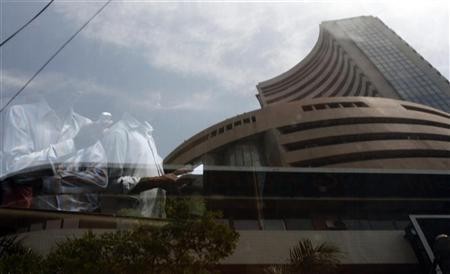 Indian stock markets are expected to extend their winning streak for the sixth straight session on Thursday amid positive trend in global markets.
BSE Sensex ended on a flat note Wednesday as gains in metal and banking sector shares were offset by declines in FMCG and consumer durables sector shares, while Nifty extended winning streak for the fifth straight session and closed above 5900 level,
Both benchmark indices rallied nearly 10 percent in the last five sessions as investor sentiment was buoyed after Raghuram Rajan, RBI's new governor, announced a spate of measures to stem the currency slide and to bolster the financial industry.
Asian markets mostly advanced Thursday. Hong Kong's Hang Seng advanced 0.25 percent and South Korea's KOSPI rose 0.57 percent, while Japan's benchmark Nikkei 225 declined 0.37 percent and China's Shanghai Composite fell 0.58 percent,
"We're in wait-and-see mode ahead of next week's Federal Open Market Committee meeting. While the situation in Syria has calmed for now and China looks like it's seen the worst of its slowdown, buying after the Olympics news seems to have run its course and the yen has stopped weakening, making exporters less attractive," Mitsushige Akino, chief fund manager at Ichiyoshi Asset Management Co. in Tokyo, told Bloomberg.
US stock markets ended mixed on Wednesday as a drop in Apple shares weighed on Nasdaq. Apple shares plunged more than 5 percent after the company unveiled new iPhone models Tuesday which were criticised by analysts and reviewers for lacking enough new features. Many rating agencies including Credit Suisse and Bank of America lowered their rating on Apple stock to "neutral" rating.
The Dow Jones Industrial Average gained 0.89 percent, the S&P 500 Index was up 0.31 percent and the Nasdaq Composite Index fell 0.11 percent.