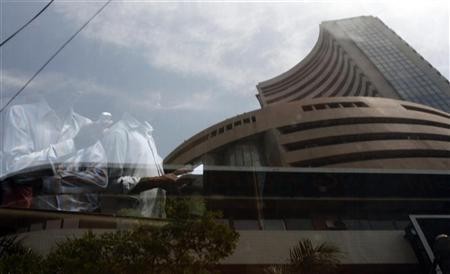 Indian stock markets are expected to decline on Tuesday after gaining for the last three sessions as weak trend in global markets is likely to weigh the sentiment.
The BSE Sensex and NSE Nifty ended with gains for the third straight session on Monday on hopes that the government would announce some measures to attract capital flows to fund the record high current account deficit.
Asian stock markets were trading mixed on Tuesday, tracking negative cues from Wall Street overnight as heightened geopolitical tensions coupled with the Fed tapering fears weighed on the investor sentiment.
"There's some possibility of another volatile day if speculators decide to attack the market, as the volume is likely to remain very low. Most investors, I would say 90 percent of players, would prefer to wait and see today," Mitsushige Akino, chief fund manager at Ichiyoshi Asset Management, told Reuters.
Hong Kong's Hang Seng declined 0.21 percent and South Korea's KOSPI advanced 0.18 percent, while Japan's benchmark Nikkei 225 declined 0.25 percent and China's Shanghai Composite rose 0.31 percent.
US stock markets ended with losses on Monday after US Secretary of State John Kerry called Syria's actions 'inexcusable' and suggested that the Obama administration was edging closer to a military response.
The Dow Jones Industrial Average declined 0.43 percent, the S&P 500 Index was down 0.42 percent and the Nasdaq Composite Index fell 0.01 percent.
Meanwhile, data released by the Census Bureau on Monday showed that durable goods orders, which measure the change in the total value of new orders for long lasting manufactured goods, plunged 7.3 percent in July, the largest decline since August 2012, and also came in worse than Bloomberg's estimation of 4 percent decline.