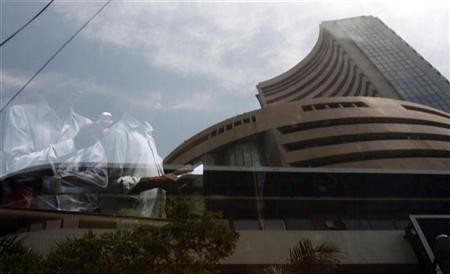 Indian stock markets are expected to decline for a third straight session on Thursday as the rupee plunged to a record closing low against the dollar Wednesday.
Markets had declined ten out of last eleven sessions as growth concerns and tumbling rupee continued to weigh on investor sentiment. BSE Sensex had declined more than 9 percent and the 50-share NSE Nifty lost nearly 9 percent in the last ten sessions.
The rupee plunged 53 paise to a record closing low of 61.30 against the US dollar on Wednesday. Earlier, rupee had hit an all-time low of 61.80 during intraday trade on Tuesday but later recovered to end on a high note after the Reserve Bank of India (RBI) intervened heavily in the forex market to stem the currency fall.
"Rajan is definitely a big positive for the RBI and India. But rupee appreciation is dependent on some major macro announcements. We all are living on hope ... and the wait is getting a bit longer," Paresh Nayar, head of fixed income and currencies at First Rand Bank, told Reuters.
Meanwhile, Asian markets were mostly advanced on Thursday. Hong Kong's Hang Seng gained 0.64 percent and South Korea's KOSPI rose 0.25 percent, while China's Shanghai Composite fell 0.11 percent and Japan's benchmark Nikkei 225 surged 1.20 percent after tumbling 4 percent in the previous session.
US stock markets ended lower for a third consecutive session on Wednesday on concerns that the Federal Reserve may scale back its massive asset purchase program as soon as September.
The Dow Jones Industrial Average declined 0.31 percent, the S&P 500 Index was down 0.38 percent and the Nasdaq Composite Index fell 0.32 percent.