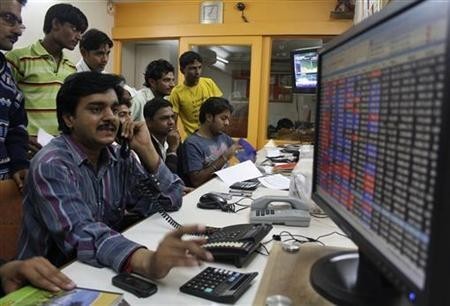 Indian stocks markets are expected to advance for the first time in three sessions on Monday, as firm trend in global markets may offer support to investor sentiment.
The BSE Sensex and NSE Nifty witnessed a volatile session and ended with losses for the second straight session on Friday, as gains in realty and power sector shares were offset by declines in consumer durables, IT and FMCG sectors.
Asian stock markets gained on Monday after Lawrence Summers withdrew from the race to be head of the Federal Reserve, paving the way for Janet Yellen, who is expected to favor a slower reduction in $85 billion monthly asset-buying program.
"It's quite positive for equities. It puts Yellen back on the cards as the favorite. She's more aligned to retaining accommodative policy and is seen as not being as brash as Summers might have been," George Boubouras, Melbourne-based chief investment officer at Equity Trustees Ltd., where he helps oversee about $28 billion, told Bloomberg.
Hong Kong's Hang Seng surged 1.30 percent and South Korea's KOSPI advanced 0.70 percent, while Japan's benchmark Nikkei 225 rose 0.12 percent and China's Shanghai Composite rose 0.23 percent.
US stock markets ended with gains on Friday as weaker-than-expected retail sales and consumer sentiment data raised hopes that the Federal Reserve stimulus cuts this month would be moderate. The Dow Jones Industrial Average gained 0.49 percent, the S&P 500 Index was up 0.27 percent and the Nasdaq Composite Index rose 0.17 percent.
Data released by US Commerce Department on Friday showed that retail sales, which measures consumer spending that accounts for a bulk of the country's economic activity, rose 0.2 percent in August, weaker than analysts' estimation of 0.5 percent gain. Meanwhile, Thomson Reuters/University of Michigan preliminary index of consumer sentiment declined to 76.8 in September, the lowest level since April, down from 82.1 last month and also fell short of Bloomberg's estimation of 82.