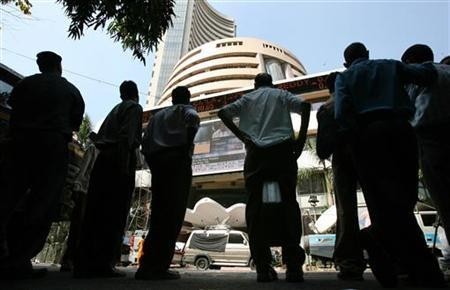 Indian stock markets are expected to advance for the third straight session on Friday as the new central bank governor's plans to liberalise the financial markets will continue to offer support.
Indian markets rallied on Thursday, with the BSE Sensex surging over 400 points and NSE Nifty closing above its psychological 5500 level, helped by a rally in the banking sector shares. The rupee jumped against the dollar after Raghuram Rajan, RBI's new governor, announced a spate of measures to stem the currency slide and to bolster the financial industry.
Asian markets were mixed on Friday as investors opted for caution ahead of US monthly jobs data. Japan's benchmark Nikkei 225 plunged 1.14 percent and China's Shanghai Composite gained 0.06 percent, while Hong Kong's Hang Seng advanced 0.06 percent and South Korea's KOSPI rose 0.15 percent.
"The jobs data today is a very important number because it is the number that Fed policy is benchmarked against. A discussion around employment is going to drive the outcome of the Fed's meeting later this month," Peter Esho, chief market analyst at Invast Securities Co., told Bloomberg.
US stock markets ended with gains for the third straight day on Thursday as encouraging US economic data buoyed sentiment. The Dow Jones Industrial Average gained 0.04 percent, the S&P 500 Index was up 0.12 percent and the Nasdaq Composite Index rose 0.27 percent.
Payroll firm ADP Employer Services said on Thursday that the US private sector added 176,000 jobs in August, down from downwardly revised 198,000 jobs added in July, but nearly matched analysts' estimate of 180,000 new jobs.
The ADP data came one day before the government's monthly nonfarm payroll report, which is the most closely-watched economic data pertaining to the jobs market and is a key gauge for the direction and pace of the economic recovery.