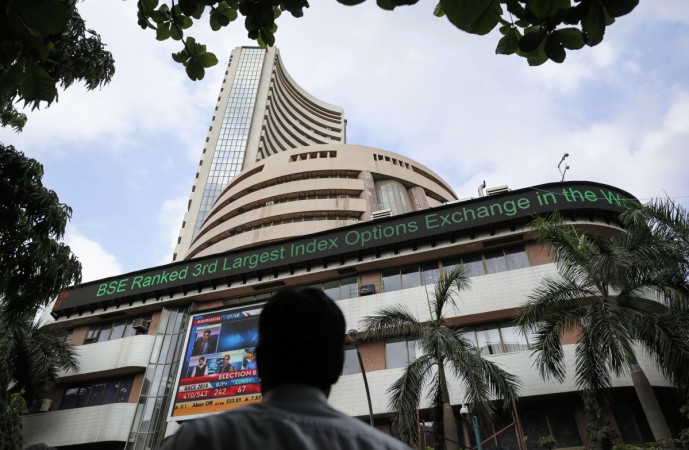 Indian Shares are likely to see a positive day, after regional markets have witnessed a strong inflow of foreign funds.
The BSE index opened at 25,632.28 points at 9.00 am this morning and has remained stable in the pre-opening time slot. It saw a rise of 76.74 points within minutes and has been clocking similar figures since.
The index started its day of trading at 9.15 am with 25,572.91 points but immediately recorded a dip of 55.16 points. Though the index later rose to 25,552.04 points later, it has seen erratic ups and downs since.
Currently the market is trading at 25,374.84 points, which is a fall of 205.37 points or 0.80 percent.
The early morning gainers and losers are:
Gainers:
Symb Last Change Chg %
BHRK.BO 1.38 +0.23 +20.00
ALBD.BO 174.00 +29.00 +20.00
PANU.BO 11.64 +1.94 +20.00
JTKI.BO 62.70 +10.45 +20.00
RICO.BO 185.75 +30.95 +19.99
Losers:
Symb Last Change Chg %
MEDG.BO 34.45 -3.35 -8.86
MHVR.BO 8.83 -0.85 -8.78
SIGN.BO 275.10 -24.90 -8.30
CAMF.BO 80.50 -6.80 -7.79
AUST.BO 75.50 -5.35 -6.62
Meanwhile on Monday, the BSE index surged a record high and gained 0.72 percent, closing at 25,580.21 points at the end of trading day.
Foreign institutional investors continued to buy Indian shares and Friday totalled a purchase of ₹12.83 billion. Stocks of Coal India rose 5.8 percent and Larsen and Toubro continued to rise on hopes of beneficial economic reforms from the Modi government.
"It's a strong bull run what we are seeing now. Union budget would be the next key event, but that would not be more than a financial statement," Jagannadham Thunuguntla, chief strategist at SMC Global Securities told Reuters.
"What the market is expecting is a key decision making process and early signs show that the (government's) direction is right. Unless something dramatic happens, the market is set for further upmove."
Shares in Bajaj Auto Ltd. gained 5.5 percent, recording the highest single day rise since August 2013.
Real estate stocks rose with DLF Ltd closing at 3.5 percent higher and Unitech Ltd. gained 17.03 percent. Fertilizer stocks too continued to rally after it was reported that the price of urea would see a hike of about 10 percent.
Rashtriya Chemicals and Fertilizers Ltd. gained 5.5 percent, and Chambal Fertilisers and Chemicals Ltd increased by 9.4 percent.
However, after seeing a positive day on Friday, shares of ONGC dipped 2.7 percent as investors decided to take profit. On Friday, ONGC shares had gained 12 percent.