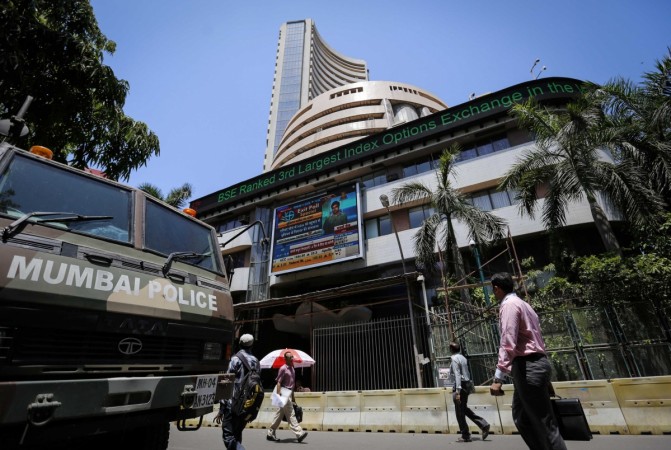 The BSE sensex on Friday opened at 9.00 am at 25,620.05 points but immediately plunged by 23.47 points. It recorded a few rises and plunges during the pre-opening time slot and finally surged to 25,677.05 points right before the market opened for trading at 9.15 am.
While the index remained stagnant for a while after trading for the day began, it witnessed a steep plunge at 9.19 am, reaching a low of 25,582.75 points. The graph rose a few points later but has showcased an erratic pattern since, recording quite a number of surges and plunges.
Currently the index is trading at 25,622.25 points, which is 46.04 points or 0.18 percent higher.
The early gainers and losers are:
Gainers:
Symb Last Change Chg %
LOTS.BO 12.18 +2.03 +20.00
GLON.BO 8.82 +1.47 +20.00
AKAT.BO 24.00 +4.00 +20.00
KAMT.BO 84.20 +14.00 +19.94
WIND.BO 36.40 +6.05 +19.93
Losers:
Symb Last Change Chg %
SRRA_p.BO 6.77 -1.21 -15.16
MOBI.BO 3.32 -0.57 -14.65
MATA.BO 46.00 -5.80 -11.20
PVPV.BO 9.96 -1.16 -10.43
KSLR.BO 29.35 -3.25 -9.97
On Thursday, Indian shares edged higher and closed with a gain of 0.4 percent.
While shares such as HDFC Bank and NTPC rose 2 percent and 1.9 percent respectively, ONGC once again recorded a gain of 2.2 percent. After losing out in the last few days, Infosys shares surged on the second consecutive day in the morning, after naming Vishal Sikka as its new CEO, who will take over on 1 August. However, it slumped by evening on profit taking.
On Wednesday, foreign investors sold Indian shares worth ₹3.13 billion as a precaution before the inflation data is out.
"We are now looking forward to the new government's execution of the budget. There is some consolidation happening. As more clarity comes there would be further upside though," Nirakar Pradhan, chief investment officer at Future General India Life Insurance told Reuters.
On the other hand, shares of Bharti Airtel slumped 3.5 percent, when Credit Suisse demoted the stock to "underperform" from neutral.