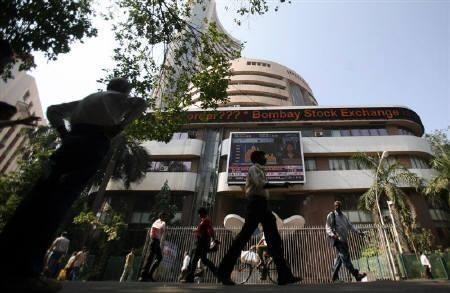 Indian stock markets declined in early trade on Thursday tracking negative cues from Asian peers.
The 30-share BSE Sensex declined 0.31 percent or 62.43 points to 19,942.57, and the 50-share NSE Nifty fell 0.20 percent or 11.85 points to 6,043.90.
Markets opened on a slightly negative note amid weak Asian cues. Asian markets were trading lower as sentiment was weighed down by weak economic reports from the US and Japan.
The US Department of Commerce said on Wednesday that the world's largest economy unexpectedly contracted in the fourth quarter for the first time since the 2008/09 recession. GDP fell at a 0.1 percent annual rate in the fourth quarter after growing at a 3.1 percent annual rate in the third quarter. However, the GDP data was not as bad as it looked because private consumption rose by 2.2 percent and business investment grew by 8 percent.
Japanese Nikkei plunged 0.87 percent after data released by the trade Ministry showed that Japan's industrial production rose 2.5 percent on monthly basis in December, from a 1.4 percent decline in the previous month, came in weaker as than economists' estimation of 4.1 percent rise.
Trading is expected to turn volatile ahead of the expiry of the derivative contracts for the current month later in the day. Among the stocks, Suzlon Energy Ltd. climbed 7.78 percent and IFCI Ltd. surged 5.15 percent while Colgate Palmolive declined 1.99 percent.
Among the sectoral indices in BSE, realty and PSU sectors gained 0.94 percent and 0.45 percent, respectively, while metal and IT sectors fell 0.30 percent and 0.12 percent, respectively.
The overall market breadth was positive with 929 advanced against 821 declines. The BSE's Midcap Index gained 0.14 percent to 6,934.48 and Smallcap Index gained 0.01 percent to 7,081.99. CNX midcap Index advaned 0.17 percent and CNX IT fell 0.16 percent.