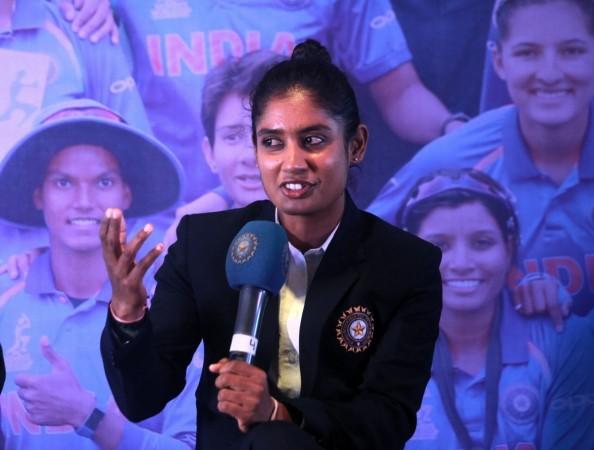 After their day started off with a hearty felicitation given by the Government of India and especially Vijay Goel, the Union Minister for Youth Affairs and Sports, the Indian women's cricket team were rewarded once again on Thursday, this time by the Indian Railways.
READ: List of awards the Women in Blue are receiving for their sensational show
Suresh Prabhu, the Minister of Railways, announced cash rewards of Rs 15 lakh each for only ten of the women's team players -- only the ones who are employees of the Indian Railways.
This gesture is not going down well at all with some sections of cricket fans.
While Prabhu and the Ministry of Railways getting together to reward Mithali Raj and the Women in Blue for their sensational performances in the Women's Cricket World Cup 2017 is praiseworthy, felicitating only ten of them and leaving the other five members of the squad without any rewards does feel a bit bitter.
"A special mention to the Indian railways for supporting us and extending jobs to the girls," mentioned Mithali, who has also been awarded the post of a post of Gazetted Officer in the Railways along with Harmapreet Kaur.
"If it was not for the Railways, many more talented cricketers would have quit the game to focus on getting jobs for financial security," she added.
Sir, why only 10 members? If you declared for entire team it will best motivation to other players who aren't with IR. Suggest to include

— Yeshwant Puranik (@13af2872d09548c) July 27, 2017
It's great. But team is of 16 players & 1 coach. No matter they belong to Railways or not

— SK Dwivedi (@SKDwivedi0) July 27, 2017
List of players felicitated by the Indian Railways:
Mithali Raj
Harmanpreet Kaur
Mona Meshram
Nuzhat Parween
Poonam Yadav
Punam Raut
Rajeshwari Gayakwad
Sushma Verma
Veda Krishnamurthy
Ekta Bisht

There were proposal from the BCCI state units representatives to increase the monetary rewards for the women's team, but nothing as such happened.
As was announced earlier, each of the members of the India women's cricket team squad received Rs 50 lakh each, while the coaching staff received Rs 25 lakh each.