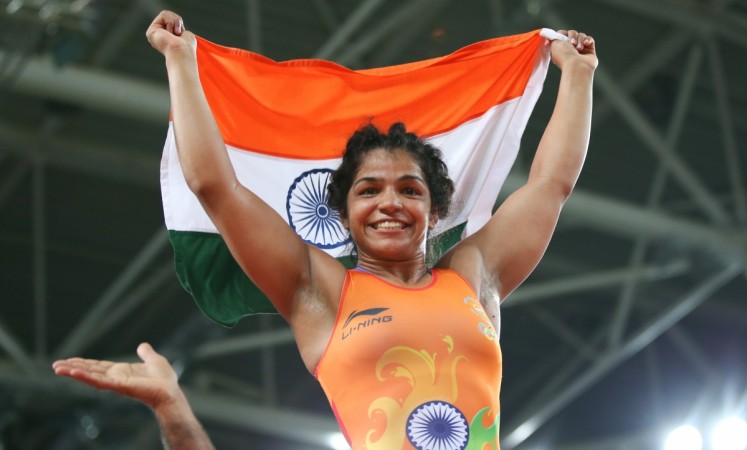 "Meri 12 saal ki tapasya rang layi (It's the fruit of my persistent hard work in the last 12 years)," said Sakshi Malik, who has entered into a billion hearts after clinching the first medal for India in Olympics 2016. The feat achieved by the 23-year-old girl from Haryana is by no means a small achievement. It is therefore fitting that she got richly rewarded for her efforts.
Twitter has been on fire ever since she landed the bronze in the women's 58kg freestyle wrestling category, with Bollywood personalities, veteran sportspersons as well as politicians congratulating Sakshi.
While words of praise no doubt look the most satisfying thing ever to any person in the world, getting financial rewards is one of the best things an athlete can expect. After all, it is only via an added monetary aid that any sportsperson can take his or her training to the next level and avail all the better infrastructures, as he or she looks forward to even further glory.
Keeping this aspect in mind, the Indian Railways, on Thursday, announced a financial aid worth Rs 60 lakh for Sakshi.
"It was the proactive approach of the president of Railways Sports Promotion Board (RSPB) Pradeep Kumar, who was instrumental in raising women's wrestling team and the positive approach of the Ministry of Railways, who declared the awards not after Olympics as they usually do, but prior so that there is added motivation," RSPB secretary Rekha Yadav told the Press Trust of India.
"The Indian Railways is proud of both its wrestlers Sakshi Malik and Vinesh Phogat. Sakshi is currently a senior clerk with Northern Railways. She will be promoted to the rank of a gazetted officer," she added.
The IRCTC (Indian Railway Catering and Tourism Corporation) have also announced that the wrestler will get a sponsored ride in the famous luxury Maharajas' Express train. The rates for a normal person to travel in the train is $2910 (almost INR 2 lakh).
The Indian wrestling contingent is scheduled to return to the country from Rio on August 23 and a grand felicitation for Sakshi and Co is being planned by the Indian Railways at a later date.