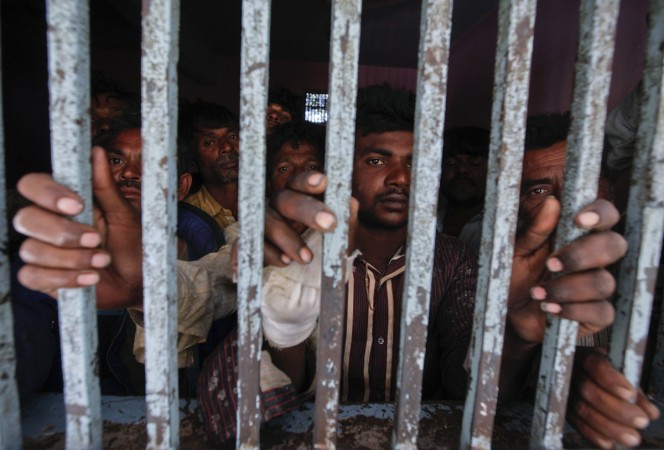 An Indian prisoner, who has been lodged in a Peshawar jail for the last two months, was brutally attacked twice, his lawyer said. In addition, the lawyer also said that his client Hamid Nehal Ansari was also thrashed by a jail official on a daily basis.
The 31-year old Ansari's lawyer, Qazi Mohammed Anwar, told a Peshawar High Court bench on Thursday that his client had been kept in a death cell with a criminal awaiting execution, Press Trust of India reported. According to the superintendent of the prison, Masoodur Rehman, the incident was of minor nature and he said that "such incidents" kept happening in prisons.
The superintendent further added that "He (Ansari) could not be kept in a normal barrack along with other prisoners for the sake of his security," media publications reported.
The lawyer argued that he wanted more security for his client but the jail officials reportedly refused to give such a guarantee. In addition, the official had also promised to shift Ansari to a hospital after the attack, but the Indian prisoner has not been taken to the hospital yet.
Ansari, who is a resident of Mumbai, is presently serving a three-year jail term in a Peshawar jail, IANS reported.
He was arrested in 2012 for illegally entering Pakistan from Afghanistan on the pretext of meeting a girl who had befriended him on social media. However, he went missing after being taken into custody by intelligence agencies and local police in Kohat, the Khyber Pakhtunkhwa province of Pakistan.
On the basis of a habeas corpus petition filed by his mother Fauzia Ansari, the Peshawar High court was informed on Jan. 13 that her son was in the custody of the Pakistan Army and was being tried by the military court. He was later convicted for holding a fake Pakistani identity card.