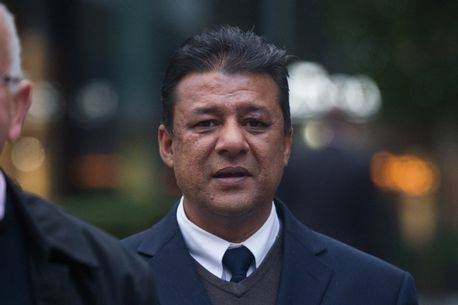 A 46-year-old businessman of Indian origin was sentenced to 20 weeks in jail after he was found guilty of sexually assaulting a sleeping teenage girl during a flight to the United Kingdom.
Suman Das, 46, based in Qatar, was sentenced by a UK court after an 18-year-old girl accused him of touching her between her legs during a flight from Doha to Manchester in July. She had alerted the cabin crew and cried after the incident.
"This is a sexual assault in circumstances that you took advantage of her. It was a brief but traumatic assault touching her incredibly intimately," District Judge Sam Goozee said.
Das will not be eligible for community service as he is not a UK resident. The sentencing was done by Manchester's Magistrates Court on October 28.
"That flight resulted in the destruction of his employment, reputation, deterioration of his wife's health and discussion of his character on a very public level," Ellie Akhgar, Das' lawyer, said.
Das will have to live in the UK for another year after he is released for post-sentence supervision. He was also ordered to pay victim surcharge of £115.
"He knew exactly what he was doing and he wasn't sleeping. He was looking at me, I saw he was looking at me. He must have been looking at me to see if I was awake," the victim said. "He did move very quickly once he saw that I was awake," she said.
Das was sitting with his wife, Sonia, in the Qatar Airways flight when the incident took place. Das' wife also gave her statement during the hearing. "I have had no concern. Until today I have faith in my husband and still today I have total faith in my husband," she said.
Das initially said that he may have accidentally touched the 18-year-old while moving in his seat and offered to apologise. Later, he denied touching her saying he was asleep.
The couple was travelling to the UK for a "holiday of a lifetime" and the victim was returning to Britain after a trip to Thailand.
Das' business projects fell through after he was arrested by Manchester Airport Police. He was going to Bolton to stay with friends and has reportedly become homeless in the UK since he is from Qatar.