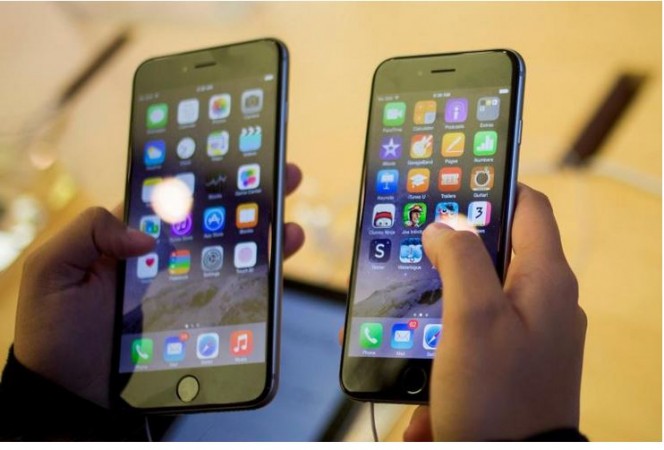 iVoice, an yet to grow mobile manufacturer company based in Erode, Tamil Nadu, has challenged Apple INC, over its most adored brand iPhone.
The company has petitioned at IPAB (Intellectual Property Appellate Board) against Apple to remove the iPhone brand mark.
Published in The Times of India a few days back, the news was considered as cheap stunts for acquiring popularity, but after IPAB asked the Cupertino based technology monster for an official response, the matter started getting more serious concern.
The iVoice, founded in 2007 had developed a feature rich yet inexpensive mobile phone for the Indian masses and wished to market it under the brand name 'iFon'.
"The manufacturing and design of the phones were to be outsourced to companies in China and Taiwan. As we wanted to bring out an affordable phone for people across the country, we named it India Phone (iFon)," Balaji said.
Filed on 20 October this year, the petition has taken by the IPAB seriously and they asked Apple to reply back by this month.
According to PatentlyApple, IPAB has mentioned, "The Appellate Board directed the respondent (Apple Inc.) to file the application for condoning delay and serve the counter statement to the applicant (iVoice Ventures Pvt. Ltd) under intimation to the Registry."
The Director of iVoice mobile Venkateshwaran Vaiyapuri has expressed that they applied for the patent in 2007. Apple was yet to roll out iPhone at that time, which later got released by 2008 and made available in India by 2009. And iVoice launched their petition in 2010.
"After Apple Inc filed the petition, investors backed out and sources of funds dried up. Our overseas investors and partners did not support us, leading to irrecoverable financial impact on our business model. As such, we could not launch the phone," Venkateshwaran Vaiyapuri, iVoice director, told the TOI.
He expressed that it was tough to file the petition as they had to research across fifteen countries' Intellectual Property Act where Apple had launched their phone at that time. And finally in 2013, they filed a rectification petition in IPAB asking to remove the iPhone brand from Apple.
However, Apple, which has already faced several allegations from other companies like Samsung hasn't responded to the latest patent issue yet. Recently, Xiaomi Head Hugo Barra had mentioned that Apple may use HTC's design language for making iPhone 6.