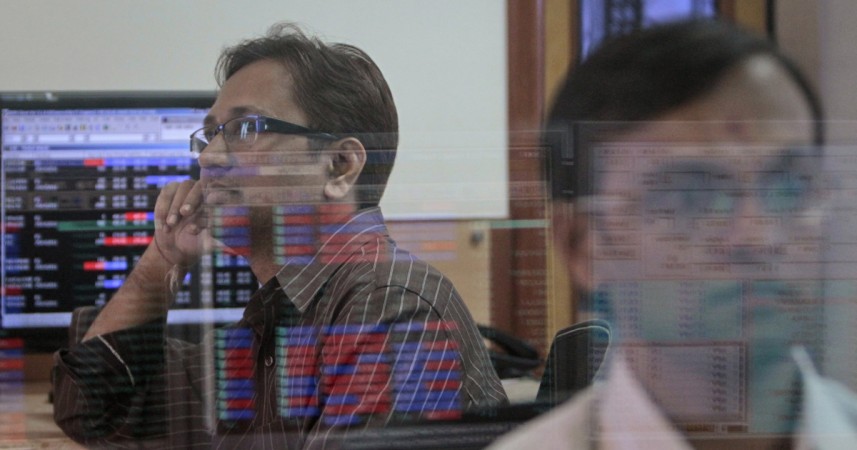 The Indian stock markets plunged on Tuesday, erasing most of its the gains posted in the previous two sessions, as a slew of negative factors, such as crucial bills being stuck in Rajya Sabha, weakness in other Asian markets, heavy selling by foreign investors, depreciating rupee, weak corporate earnings and impending US central rate hike.
The benchmark S&P BSE Sensex fell 630 points to close at 26,877.48, while the Nifty was down 198.30 points as it ended at 8126.95.
Worries over the delay in reforms, such as Goods and Services Tax Amendment (GST) Bill and the Land Acquisition Bill, are likely to have dampened the investors' sentiments.
Though the bills were expected to be passed in the ongoing Budget session of Parliament, it hit a deadlock in the Rajya Sabha as opposition parties have been strongly against it.
"It seems the government is compromising on these bills by referring them to the Select Committee of Parliament, and hence delaying the much talked about economic reforms, as promised by the NDA government," AK Prabhakar, an independent market analyst, told NDTV Profit.
Indian stocks are also hit by weakness in the most of the other Asian markets which are weighed down by fears over the deteriorating financial picture of Greece and the slowing economic activity in the world's second largest economy China.
The depreciation of rupee against the US dollar to 64.27, a level close to its one-year low, also raised concerns.
Foreign institutional investors (FIIs) remained net sellers in the past two trading sessions, offloading shares worth Rs 270 crore despite an increase of over 900 points in the Sensex. Overall, FIIs sold equities to the tune of over $2 billion or nearly Rs 14,000 crore in the past 17 trading sessions amid uncertainty over retrospective tax.
Clarifications made by the Income Tax Department on the Minimum Alternate Tax (MAT) did not provide any relief to the FIIs selling in the stock markets.
"The clarification issued by Income Tax Department does not clearly state whether the FIIs will have to forgo the tax claims raised by the government," said Ambareesh Baliga, a market analyst.
Investors are also concerned about disappointing corporate earnings for the March quarter, as they fail to match their current valuations.
Besides, a data in the US showed the employment rate fell to a level close to seven-year low of 5.4 per cent in April, strengthening expectations of interest rate hike by the Federal Reserve.
A rate hike by the US central bank may result in capital outflows from emerging economies including India.