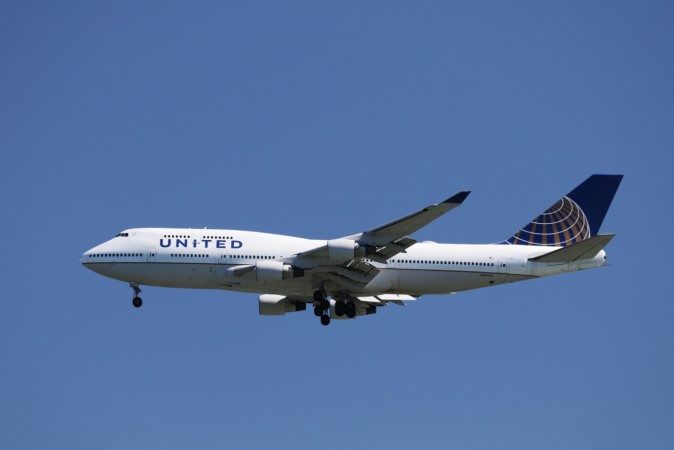 A 58-year-old Indian man has pleaded guilty to charges of assaulting a sleeping female co-passenger on board a Los Angeles to New Jersey flight last year. On being confronted by the passenger's partner, the accused had also offered to buy a drink to make them forget the matter.
Veerabhadrarao Kunam, who hails from Visakhapatnam, Andhra Pradesh, had touched the passenger on a Virgin America flight on July 30, US attorney Paul Fishman said on Thursday, AOL News reported.
Woman molested on Air India flight to US by Indian man; pervert handed over to US police
He was detained after the flight arrived at Newark Liberty International Airport and was later handed over to the Federal Bureau of Investigation.
Veerabhadrarao appeared before US Magistrate Judge Joseph Dickson on August 2, 2016 in Newark federal court and was bailed out on a $50,000 secured bond. He will be sentenced on March 22.
Veerabhadrarao faces 30 to 60 days in prison and up to 90 days in an in-patient alcohol treatment centre. According to documents filed and statements made in the court, Veerabhadrarao was seated next to a woman who occupied a middle seat on the Virgin America flight.
During the journey, the female co-passenger fell asleep. It was then that Veerabhadrarao touched her. The woman woke up and caught him touching her private parts. She alerted her male companion, who confronted Veerabhadrarao.
Veerabhadrarao even offered to buy the man a drink, but he declined and instead reported the incident to a crew member. The US government exclusively handles all cases of sexual assault that occur on planes flying in the country.
In December 2016, another Indian national, 40-year-old Ganesh Parkar, was accused of sexually assaulting a sleeping co-passenger on an Air India flight from Mumbai to Newark. He was later detained by federal prosecutors.